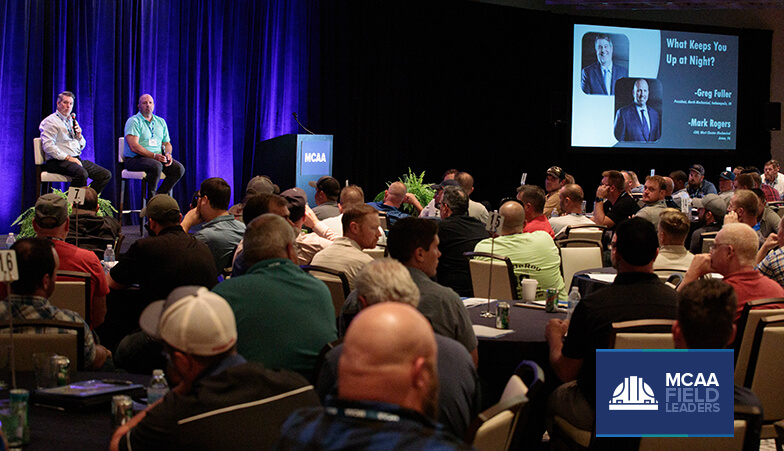 At MCAA's Field Leaders Conferences, you will hear from the best of the best.
Greg Fuller and Mark Rogers, two MCAA Past Presidents who started their careers in the trades and now own their own mechanical contracting companies, share their experiences and lessons learned from being on both sides of the fence.
Chris Haslinger, UA Administrative Assistant to the General President, focuses his presentation on the latest equipment and technology that is changing the way jobsite projects are managed.
Kevin Dougherty, leading construction industry consultant, discusses successful ways to build and maintain relationships with focus on being a better listener and how to be the most effective communicator possible.
Finally, Mark Breslin, President of Breslin Strategies, conducts a presentation on leadership, how to promote positive change and how to effectively achieve it.
MCAA will be holding two 2022 Field Leaders Conferences: Indianapolis, IN (October 12-14) and Kansas City, MO (November 2-4). It's a conference your lead field personnel cannot afford to miss and we hope to see them there!
Related Articles