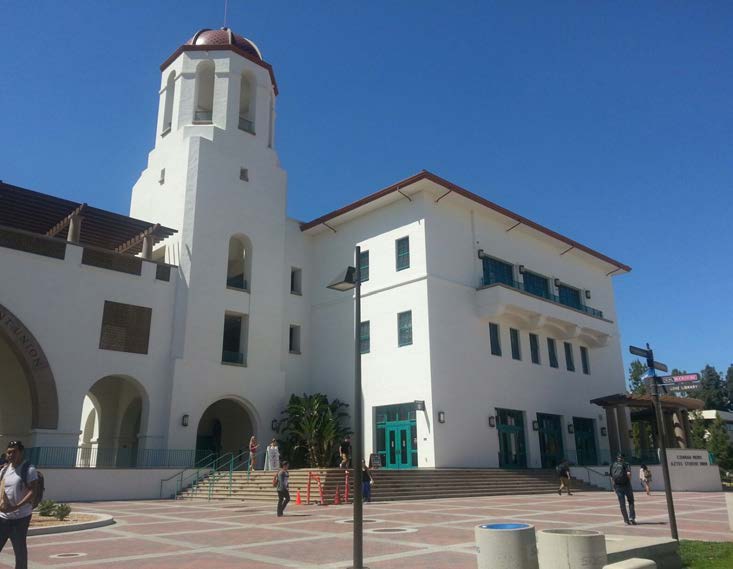 To help San Diego State University's (SDSU's) Associated Students reach its goal of making all its buildings LEED® certified by 2020, University Mechanical installed an Uponor in-slab radiant heating and cooling system in the new student union. Now, the three story Aztec Center is not only highly sustainable, it is also LEED Platinum certified. (Associated Students is a student-directed, not-for-profit auxiliary organization of SDSU.)
Construction of the 202,000-square foot building began in the spring of 2011. It houses student offices, a recreation center, and an intercultural relations center, including a 1,200-seat lecture hall and a 300-seat theater.
The Aztec Center boasts numerous energy-saving features that make it more efficient than its predecessor and significantly reduce operation costs. The HVAC system includes Uponor's hydronic radiant heating and cooling system coupled with a dedicated outside air system. It is designed to consume 40-percent less energy than standard HVAC systems.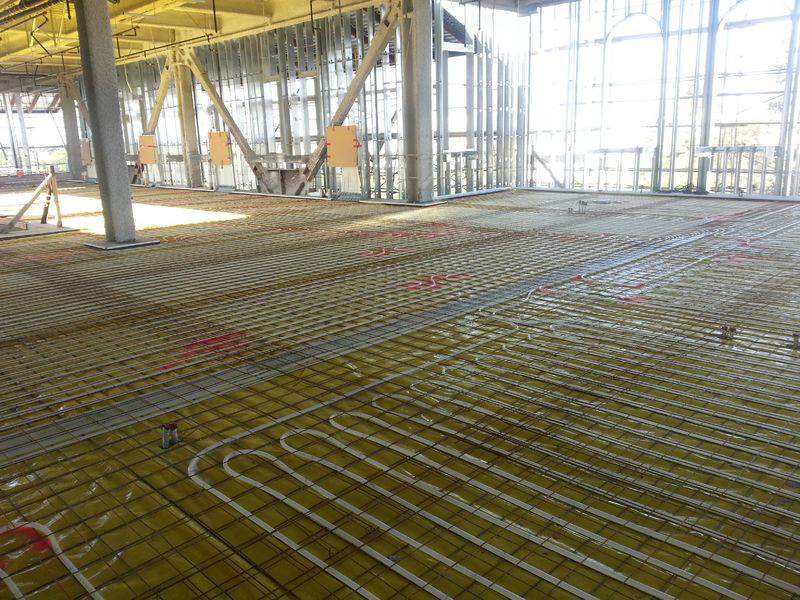 San Diego-based University Mechanical had worked on two similar radiant heating and cooling installations, both smaller in scope, at the nearby University of California at San Diego campus—the Structural and Materials Engineering Building and the Health Sciences Biomedical Research Facility.
The project used 75,000 feet of 5/8″ Wirsbo hePEX™ tubing on three floors on the west side of the building to serve 36,000 square feet of space, including dining and lounge areas on the first floor and meeting and office spaces on the second and third floors. The tubing was spaced 6″ on center and fed by 21 Uponor engineered polymer manifolds. The chilled and heated hot water were supplied from the campus central utility plant.
Today, SDSU students enjoy a highly sustainable student union, while school officials are proud to know that nearly 80 percent of the materials from the original student union were recycled or reused in the new Aztec Center.
For more information, visit www.uponor-usa.com.