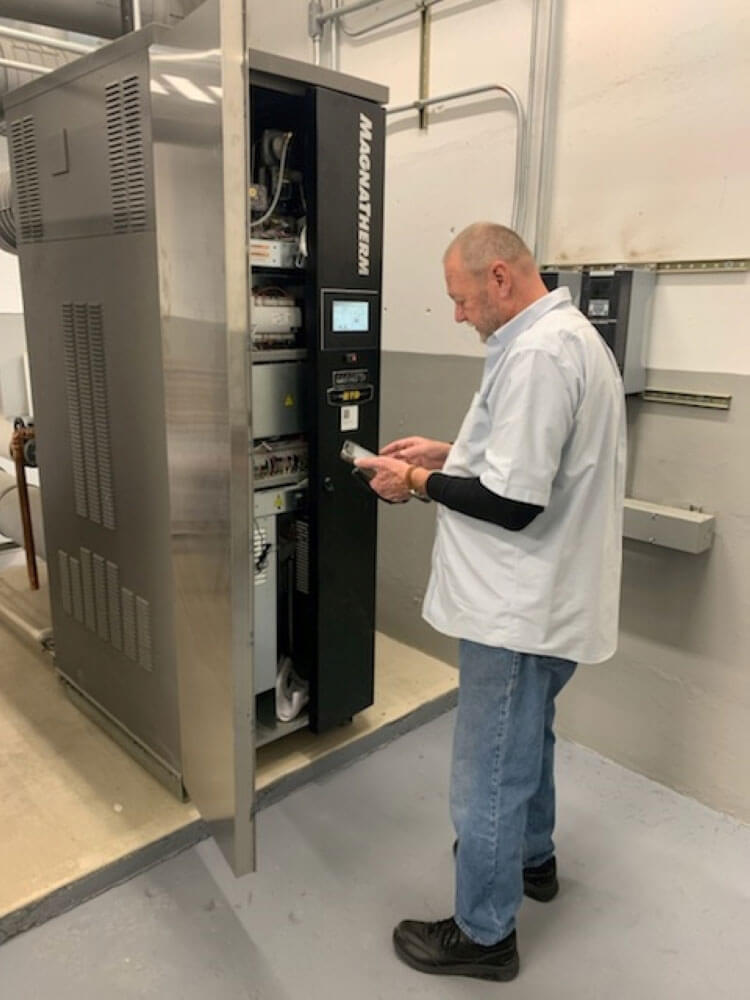 Implementing the iBusiness Technologies Solution Completes Company's Move to a Paperless Process
LAARS Heating Systems adopted MobiliForms from iBusiness Technologies because they wanted to make their familiar site visit reports fully interactive and gain access to image capture, dictation, and cloud storage, which was not possible through their primary computer system. The new digital workflow saves LAARS significant time with each service visit, significantly reducing operating costs.
Part of the Bradford White family, LAARS has been a heat exchange innovator since 1948. It offers more than 20 products, with capacity up to five million BTUs, all made in the United States. Quality products, deep support, and extraordinary field service have enabled LAARS to grow and thrive for over 70 years.
Through MCAA, LAARS has seen and evaluated numerous technology options available to the industry. The ability to replicate their site visit reports in digital form and gain other capacities made MobiliForms a natural fit for the company. MobiliForms runs on Apple iPads® and iPhones®, the top choice for contractors seeking battle-tested mobile devices.
Factory-trained partners across the country maintain and service LAARS equipment. When circumstances warrant factory personnel becoming involved, the LAARS regional service managers use MobiliForms to assess, record, and archive every facet of the equipment and operating environment. Findings and resolutions are also instantly shared with all stakeholders.
Using MobiliForms saves each LAARS manager 45–60 minutes per visit. Each regional service manager is responsible for one fourth of the country, so time efficiency is paramount. Bill Shaw, technical service department manager said, "MobiliForms has been a tremendous timesaver, streamlining our service and replacing the last of our dreaded paperwork."
Regardless of organization size or existing computer system, many companies still shuffle some paperwork to satisfy customer requirements or complete documents that fall outside of their current software. MobiliForms is the choice among many MCAA members who want to go completely paperless while keeping their existing software. The MCAA Smart Solutions Case Studies library offers many examples.
For more information, visit MobiliForms.com, call Steve Metzman at 215-850-5565, or email him at steve.metzman@iBusiness-Tech.com.