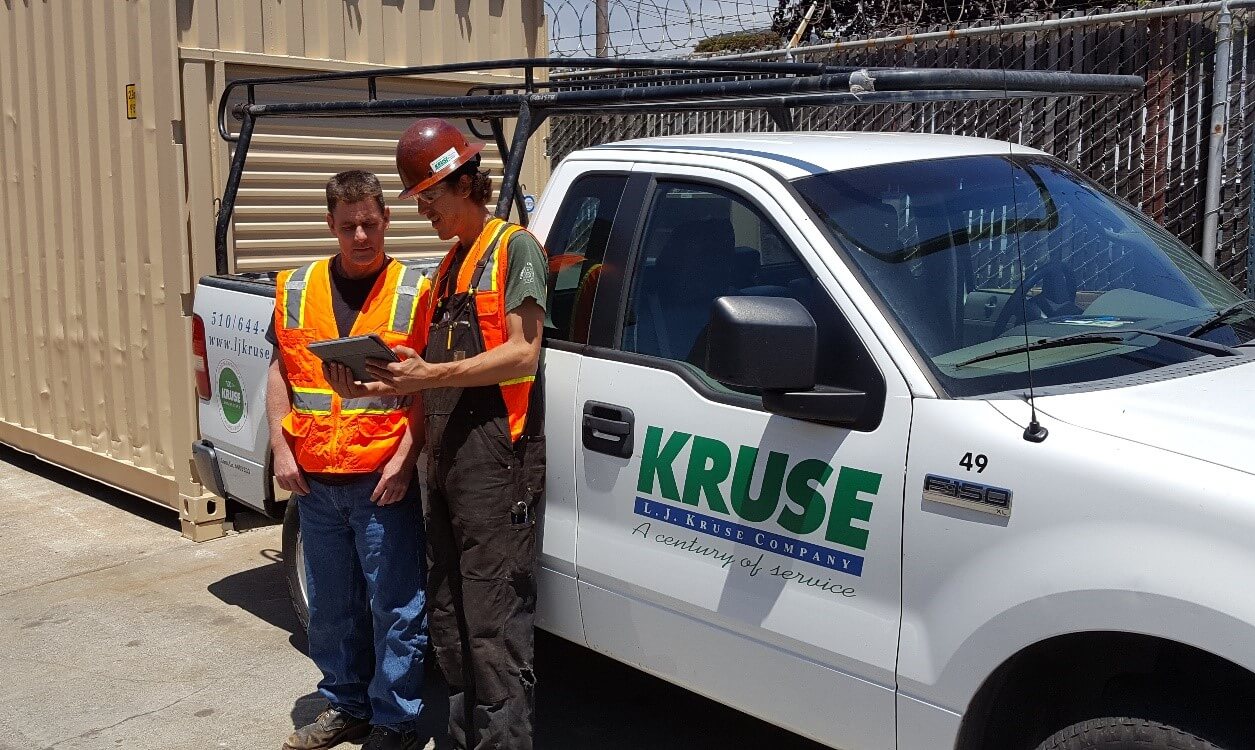 By transitioning from paper forms to iPads using MobiliForms from iBusiness Technologies, L.J. Kruse Company saved time, increasing its billable hours. "We have dramatically reduced the time spent transporting and handling paperwork as well as eliminated mistakes," said Nathan Kruse, vice president, L.J. Kruse Co. "MobiliForms has already paid for itself in time savings and eliminating errors."
L.J. Kruse is a 100-year-old family-owned business providing plumbing, heating, and cooling services to commercial and residential customers in California's Bay Area. The company also helps build new hospitals, laboratories, office buildings, and institutional facilities. They perform maintenance and service as well for existing buildings and design and install plumbing and medical gas systems.
L.J. Kruse appreciates the time savings, error reduction, and improved customer satisfaction that comes from using MobiliForms. Most important, however, is the resulting increase in billable hours, which boosts the bottom line and quickly pays for the hardware and software. L.J. Kruse now completes most of its paperwork—including daily logs, material orders, job hazard analysis, and time cards—on iPads for immediate access by office personnel and same-day billing.
"MobiliForms has already paid for itself in time savings and eliminating errors."

—Nathan Kruse, Vice President, L.J. Kruse Co.
iBusiness Technologies partnered with Apple to provide the iPad-based MobiliForms solution to MCAA members at a discount. MobiliForms does not require any change to an organization's backend software, and all documents appear on devices exactly as they do on paper. "Our biggest concern about making the switch from paper to mobile was training and getting people up to speed with using handheld devices," said Kruse. "The MobiliForms' teamwork with our industry made the transition quick and easy. Our foremen like having their familiar, identical documents, and using the iPads has become second nature."
MobiliForms also capture site photos, signatures, and sounds and can perform mathematical computations. Documents can be started in office for field completion or started in the field. "Before MobiliForms, everything was handwritten or called into the office, requiring forms to be handled multiple times by several people. Now all forms are completed daily, transmitted to the office, and stored electronically in the correct job file," said Kruse.
For more information, call 877-565-3261 or visit MobiliForms.com. Or, contact Steve Metzman at 215-850-5565 or steve.metzman@iBusiness-Tech.com.