CONNECT with Business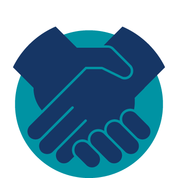 MSCA CONNECT helps ensure your company's success through participation in MSCA University programs and using educational resources that provide the tools and insights needed for:
Differentiating your company from the competition;
Streamlining business operations to maximize efficiency and lower costs;
Fostering a unique corporate culture that is consistent with your internal brand (for employees) and external one (for customers); and
Integrating relevant best practice solutions that translate into benefits for your customers.
Check out these links that help you CONNECT:
MSCA Calendar of upcoming educational program
Archived Webinars available at no charge to you and your employees
MSCA Resource Center – a large array of downloadable publications for the HVACR and plumbing service industry
MSCA Sales Institute – customized sales training specific for the HVACR and plumbing service industry
2015 State of the Industry Benchmark Survey – Key performance indicators to help contractors benchmark their company against industry standards.
MSCA Field Service Software Report – report analyzes the current state of service software deployment and helps demystify the process for evaluating and implementing service software in an organization.
Plumbing Service 101 – Plumbing Service 101 curriculum gives HVACR companies a better understanding of the value of adding plumbing services to their existing HVACR business.
HVAC 101 – The HVAC 101 curriculum gives gives non-trade personnel a better understanding of HVACR terms, basic systems and the visual tools they need for successful day-to-day interactions with customers and coworkers.