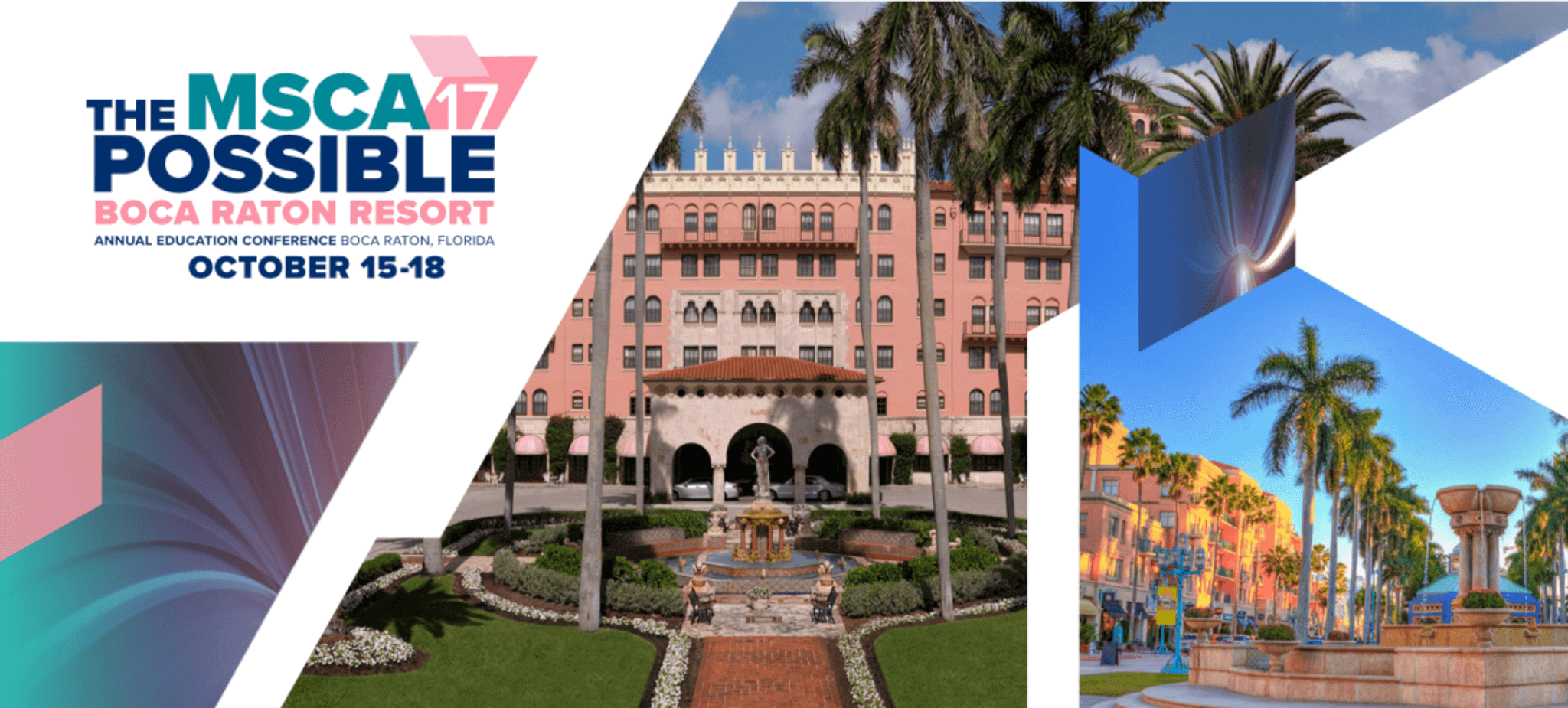 We give our sincerest thanks to all the conference attendees who made MSCA CONNECT 2017 the best attended MSCA conference to date and to those who were unable to attend this year, here's a peek at what you missed and a good snapshot of what's to come for MSCA CONNECT 2018.
We hope that all of you will join us for next year's conference to be held October 21-24, 2018 in Huntington Beach, CA at the Hyatt Regency Huntington Beach Resort and Spa! So please Save the Date!
MSCA CONNECT 2017 Education Conference Recap Video:
Click below to see the MSCA CONNECT 2017 Post Conference Website!
Related Articles