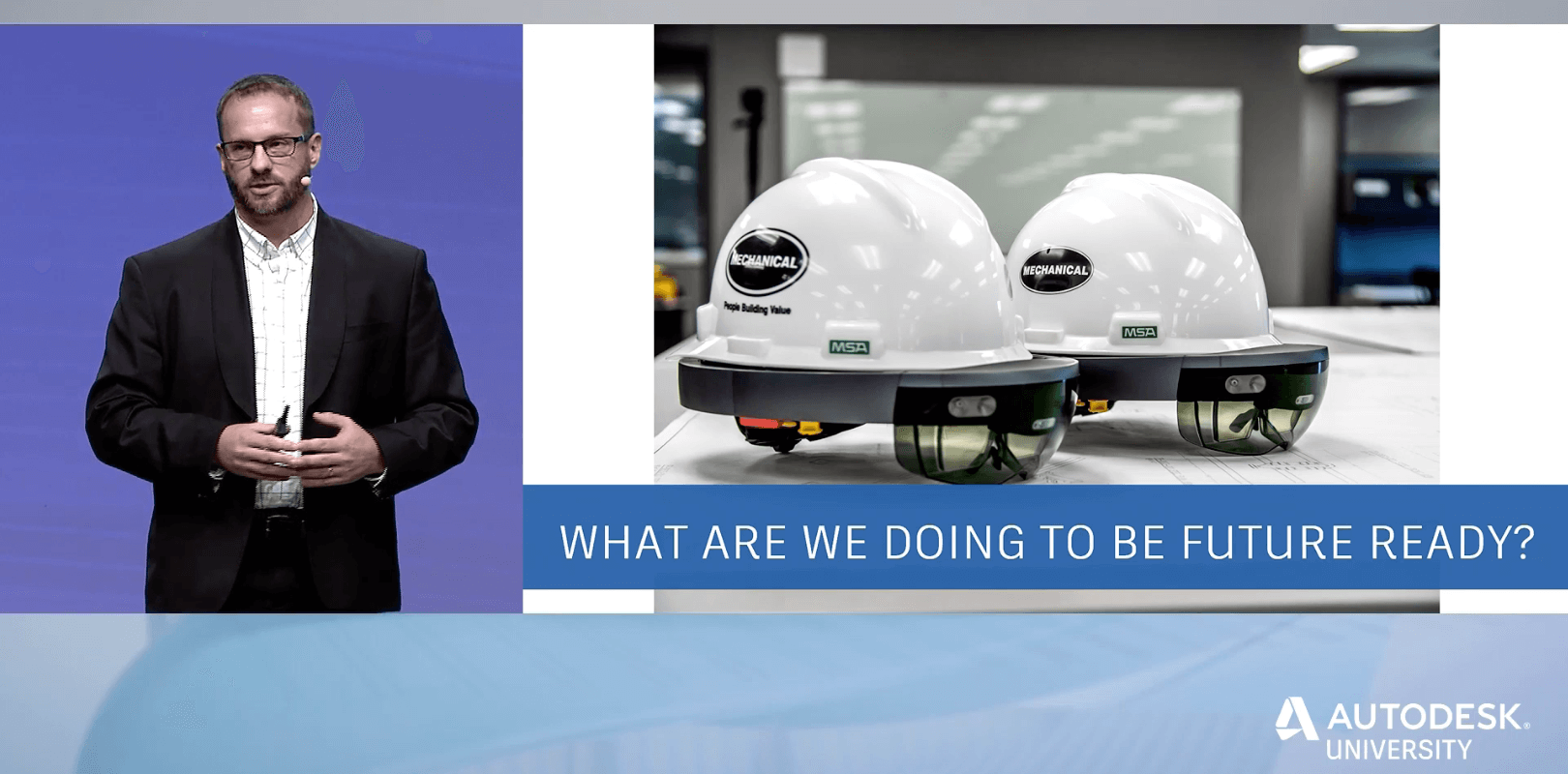 Each year, as part of Autodesk's annual education conference, Autodesk University, there is an optional session the first day that is geared towards the AEC industry called Connect & Construct. It features Autodesk's corporate leaders like the new Autodesk President and CEO Andrew Anagnost talking about products designed for the construction industry as well as some of the industry's leading innovators.
One such innovator featured this year was Travis Voss, Mechanical Inc's Director of Technology.  Mr. Voss was part of the keynote address that included Dr. Peter Diamandis, a recent speaker at the MSCA Conference and MCAA Convention, and Lorien Barlow, the Documentary filmmaker behind a movie titled, Hard Hatted Woman.
During his keynote address, Travis spoke about Mechanical Inc.'s path to technology leadership, what his role as a Construction Technologist means and how collaboration and cooperation with other MCAA members through the Technology Committee has helped their company.
The video is available through Autodesk's Online University through this link. Travis begins his presentation at the 45 minute mark.
Travis Voss will also be speaking at the MCAA Technology Conference in Tampa Bay, Florida on January 30- February 1.  His presentation will be part of a session titled, Next Generation Workflows, in which he will demonstrate how Mechanical Inc. has begun using augmented reality on the job site.
Related Articles