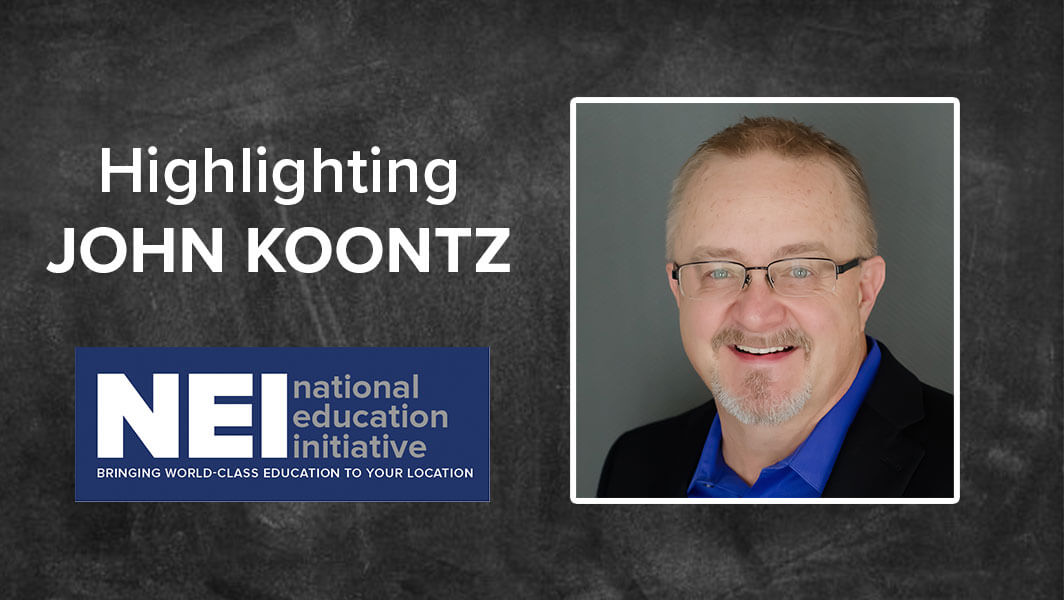 MCAA's National Education Initiative (NEI) Seminars bring our best programs to your company or local association thanks to instructors like John R. Koontz, MCAA's Director, Project Management Education. He gives project managers and field leaders a grounding in planning and time management, cost controls, scheduling documentation, and people management skills to help them run more productive and profitable jobs.
John has logged hundreds of days on the road each year since the NEI's inception. Throughout the COVID-19 pandemic, he has brought his unique blend of academic and practical experience to virtual courses, a new NEI offering.

A former tenured associate professor in Purdue University's Department of Building Construction Management, John has been teaching since 1992. Before that, he spent 15 years in the employment of MCAA contractors in roles including senior project manager, project manager, project engineer, and estimator.

His Fundamentals of Project Management (FPM) Seminars feature topics that will help project managers run more productive and profitable jobs, from planning and time management to cost controls, scheduling documentation and people management.

The Field Leaders Education (FLE) Seminars for Construction offer a similar grounding for those in field leadership.
Finally, his Other Seminars (OS) for Construction explore how to forge strong foremen/project manager partnerships, improve operations, and provide an appreciation of MCAA's Change Orders, Productivity, Overtime publication.

Providing top notch, accessible education for everyone in your organization is what the MCAA's NEI is all about! Even during the COVID-19 era. Visit the NEI website for more information about any of these seminars and a full list of the NEI courses available to MCAA members.
Related Articles