CONNECT with Your Customers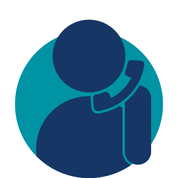 MSCA CONNECT can help you connect with your customers so that you stay top-of-mind as their mechanical service provider of choice – and you can continue to build and maintain valuable current and potential customer relationships.
Use these tools to help you connect with your customers:
Customer Surveys for Quality Assurance:
Service Agreement – First Visit Checklist
Lunch and Learns – Want to present an educational program for your customers or prospective customers? We've done most of the prep work for you! Download and customize your PowerPoint presentation today!