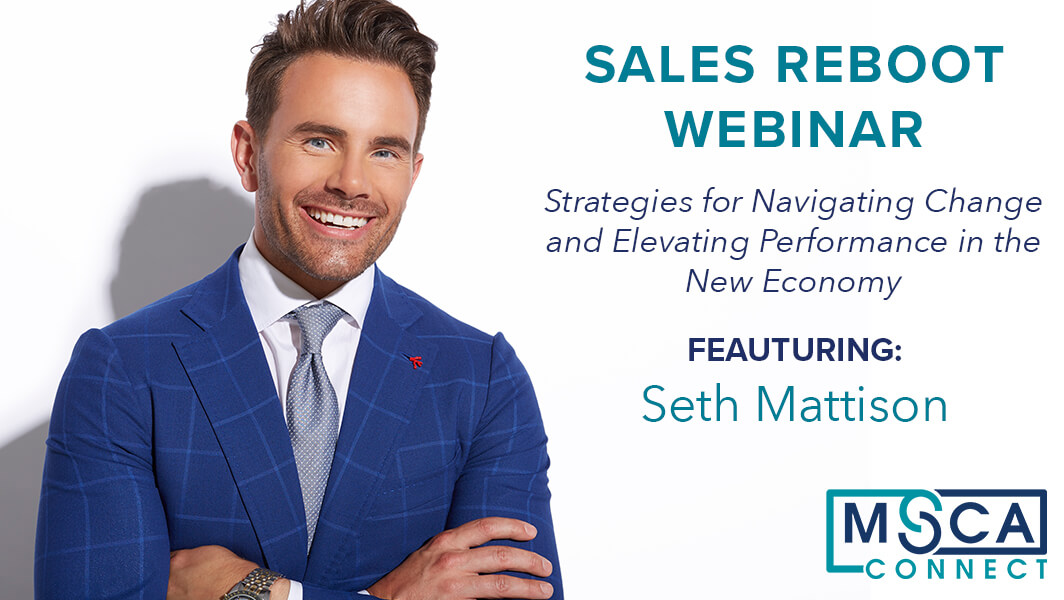 Your sales teams are going through a major transition. Sales, as they have understood and embraced it throughout their careers, will never be the same again.  The pandemic has shaken the very foundation of the sales process and how sales teams operate daily.  How can you ensure that your sales team will be effective and successful in this new world?  How can you help them navigate uncertainty and change and develop a performance mindset?
We invite you and your sales team to join us for a high-impact, interactive experience guaranteed to boost the performance of your sales personnel during this COVID and post-COVID era.  This virtual program will take place on Wednesday, October 21st, 11:00 am – 12:30 pm Eastern time.  Facilitated by internationally renowned expert, author and futurist Seth Mattison, this program will help you gain a better understanding of the key shifts happening in the realm of sales and its impact on the future of your business.  After this program, your team will be better equipped to deal with this new reality and understand what it takes to be a high performer.
Topics to include:
Navigating Change – The Great Lesson COVID Taught Us
Future-Ready Skills
Understanding the Science of Influence and Empathy
Learning Agility
Future-Ready Attributes Critical to Individual and Collective Success
Go-to-Market Strategies and Elevated Value Propositions
Preparing to Win
Sales Auditing
High Performance Mindsets
The cost for this program is $500 per company which allows you to invite an unlimited number of your sales personnel to participate.  We encourage you to invite your entire sales team to take part in this program together as various exercises and group discussions will be encouraged.  However, if that is not possible, individual attendees will benefit greatly.
Seth Mattison is an Internationally renowned expert and author on workforce trends, generational dynamics, and business strategy. As Co-Founder and Chief Movement Officer of Luminate Labs, Seth advises many of the world's leading brand and organizations on the key shifts happening around talent management, change and innovation, leadership, and the future of work.
His ideas have been featured in such publications as The Wall St. Journal, Forbes, The Huffington Post, and The Globe and Mail and was recently named to the Editors' Picks for Speakers to Watch in 2017.
For the past decade Seth has shared his insights with thousands of business leaders around the world and has received accolades from many of the world's best brands including: MasterCard, Johnson and Johnson, Microsoft, Kraft Foods, AT&T, PepsiCo, GE Energy, Cisco, State Farm, Merrill Lynch, Dow, and Disney.  Seth was a very popular speaker at a recent MSCA conference.
Related Articles