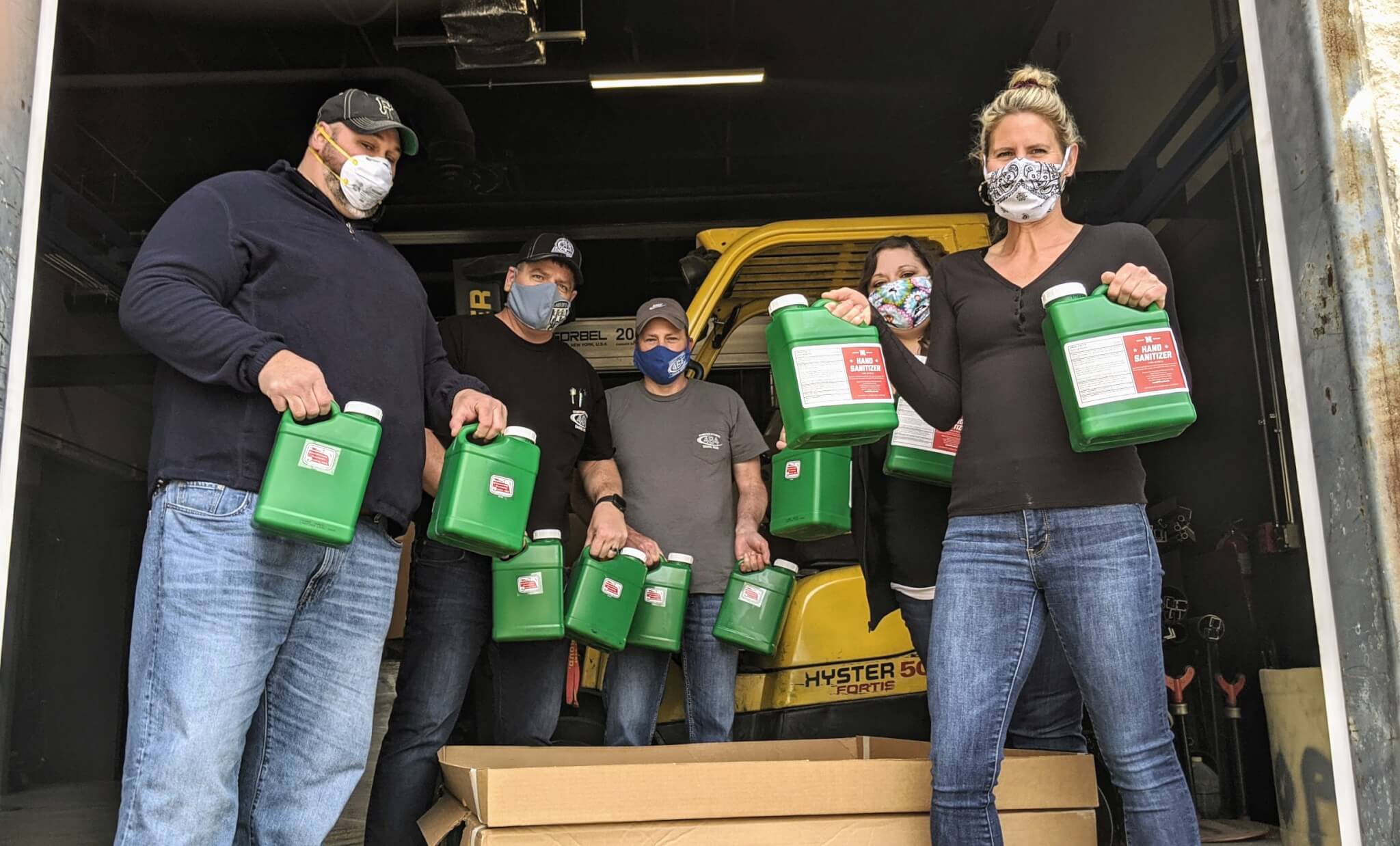 The MCA of Omaha, Inc. and UA Local 464 have partnered to distribute hand sanitizer to their members in the field. Together, Brad Bird, the Business Manager of UA Local 464, and Kelsey Johnson, the Executive Vice President of the MCA of Omaha, developed a distribution plan for 225 gallons of hand sanitizer donated through the Nebraska Ethanol Board.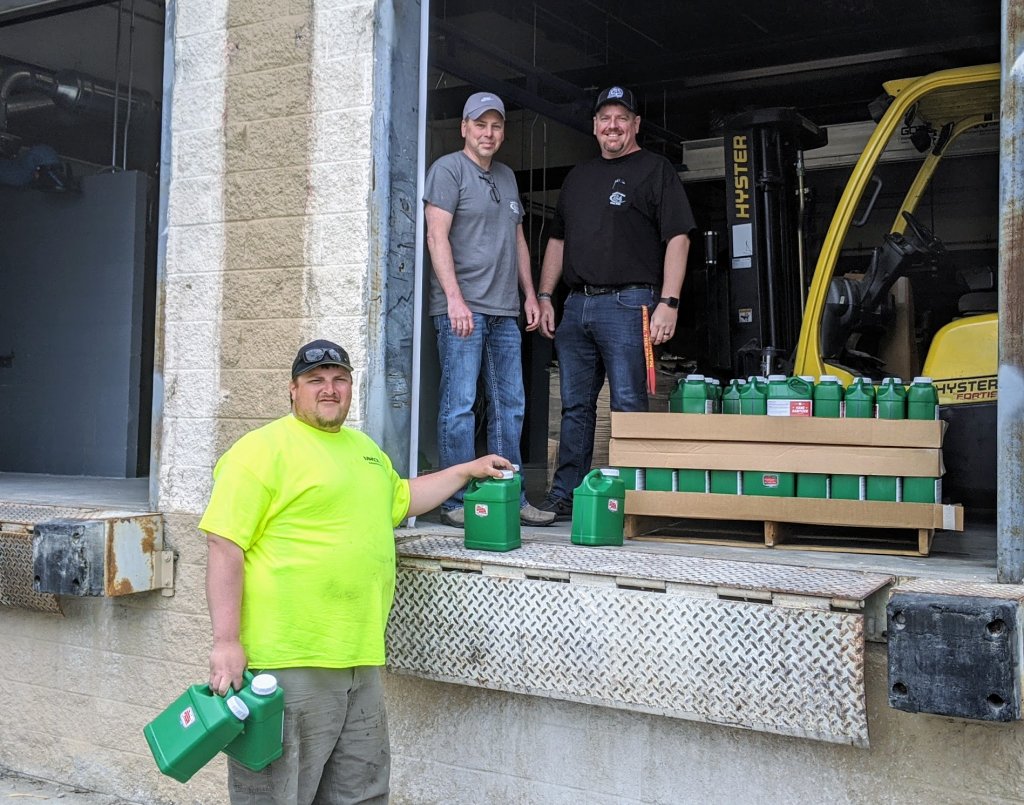 The hand sanitizer was manufactured by the University of Nebraska–Lincoln in a collaborative project between several partners on the campus, including the College of Engineering, the Institute of Agriculture and Natural Resources, the Food Processing Center, and the Nebraska Innovation Campus.
On Tuesday, April 28, each of the contractors that requested hand sanitizer sent one representative to pick up the sanitizer from the union hall.
Kelsey Johnson and the MCA of Omaha feel fortunate to be able support their members in a safe way. "This was an incredible effort by us and Local 464. Now more than ever, we all need to work together with our labor partners to keep our members safe and informed."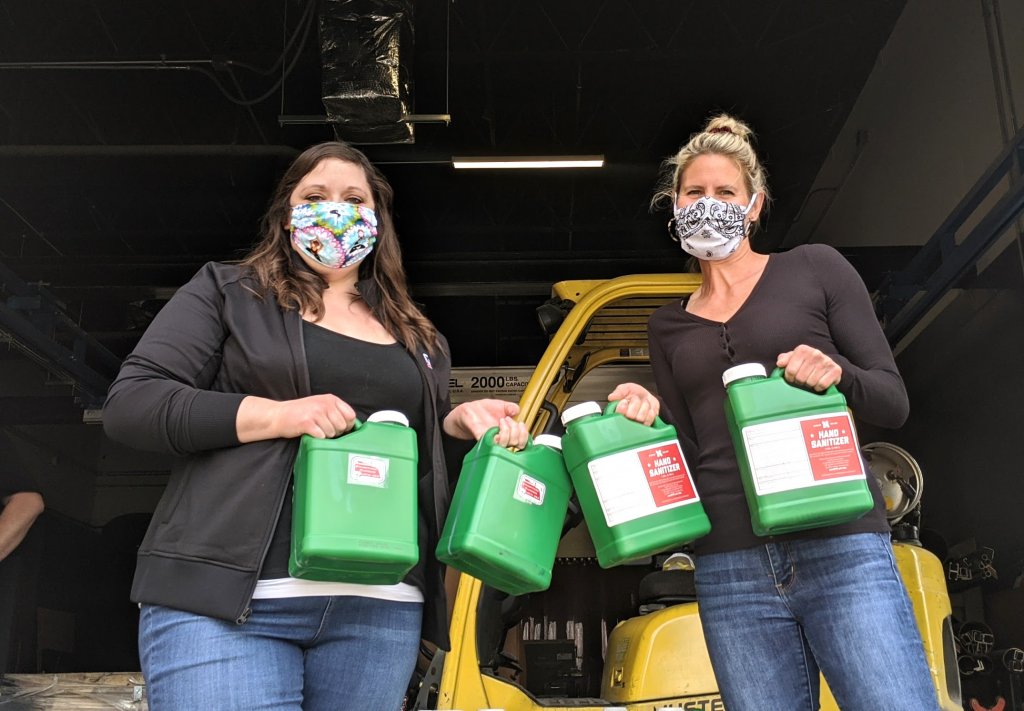 The Labor Management Cooperation Committee (LMCC) has made a $5,000 donation to the University of Nebraska Foundation to help keep the hand sanitizer project going.
"We are lucky to have the hand sanitizer donated to us, and to have a great relationship with our [UA] local. As more [hand sanitizer] comes in, we will continue to distribute it out to our contractors and their essential workers, who are having a really hard time finding any hand sanitizer."
Related Articles