The MCAA Field Leaders Conference provides those working in the field with the skills needed to be business and results oriented leaders who focus on growing company culture, brand and profits. During this intensive conference, attendees will learn from industry experts including facilitators who have been in their shoes and worked their way through the ranks to become successful business owners and from their peers from around the country as members of breakout session teams. The conference will be offered in both Indianapolis, IN (October 12-14, 2022) and Kansas City, MO (November 2-4, 2022) this fall. Register your field leaders today!
During each of these conferences, field leaders will learn to:
View themselves as professionals
Understand how their performance is critical to the bottom line
Establish tangible goals
Appreciate the importance of customer relationships and their role as the face of the company
They will also learn what it really means to be a great foreman.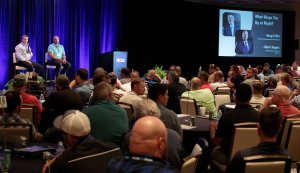 This is a conference your lead field personnel cannot afford to miss! Play the video above to hear what previous attendees have to say about their Field Leaders Conference experience then use the buttons below to learn more and register for this fall's conferences.
Related Articles