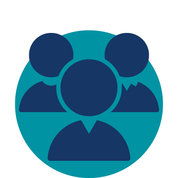 MSCA CONNECT reaches far beyond the business world – we are also your connection to building meaningful and fulfilling relationships within your community.
Through MSCA's charitable work with Convoy of Hope, our missing children's poster program, Project Home Again, and local outreach through Project HEAT's ON, MSCA members can make a difference everyday within their own communities.
MSCA also recognizes individuals who go above and beyond in giving back to their communities through our Everyday Hero Award.
CONNECT here to these inspiring stories:
MSCA and Convoy of Hope partnered in 2016 to deliver a tractor trailer of supplies to Chrysalis, a domestic abuse shelter and counseling center, in Phoenix, AZ.  MSCA volunteers also helped with numerous landscaping and cleaning projects at the Center.  During the conference, attendee volunteers also packed over 15,000 pounds of pasta for children's feeding programs worldwide.  For additional details and to view the videos from this year's program, click here.
Through MSCA's Project Home Again missing children's posters are displayed on HVACR service vans as they travel around the community to assist in locating these children.
2016 Everyday Hero –  Two years ago, MSCA introduced the Everyday Hero Award.  The award was created to recognize an employee from one of our member companies who, in his or her own extraordinary way, quietly gives of their time and skills to benefit others.  These compassionate people lend a hand to others solely out of the goodness of their hearts and seek no recognition or compensation.  Members are asked to nominate that unsung hero in their  company for consideration for the award.