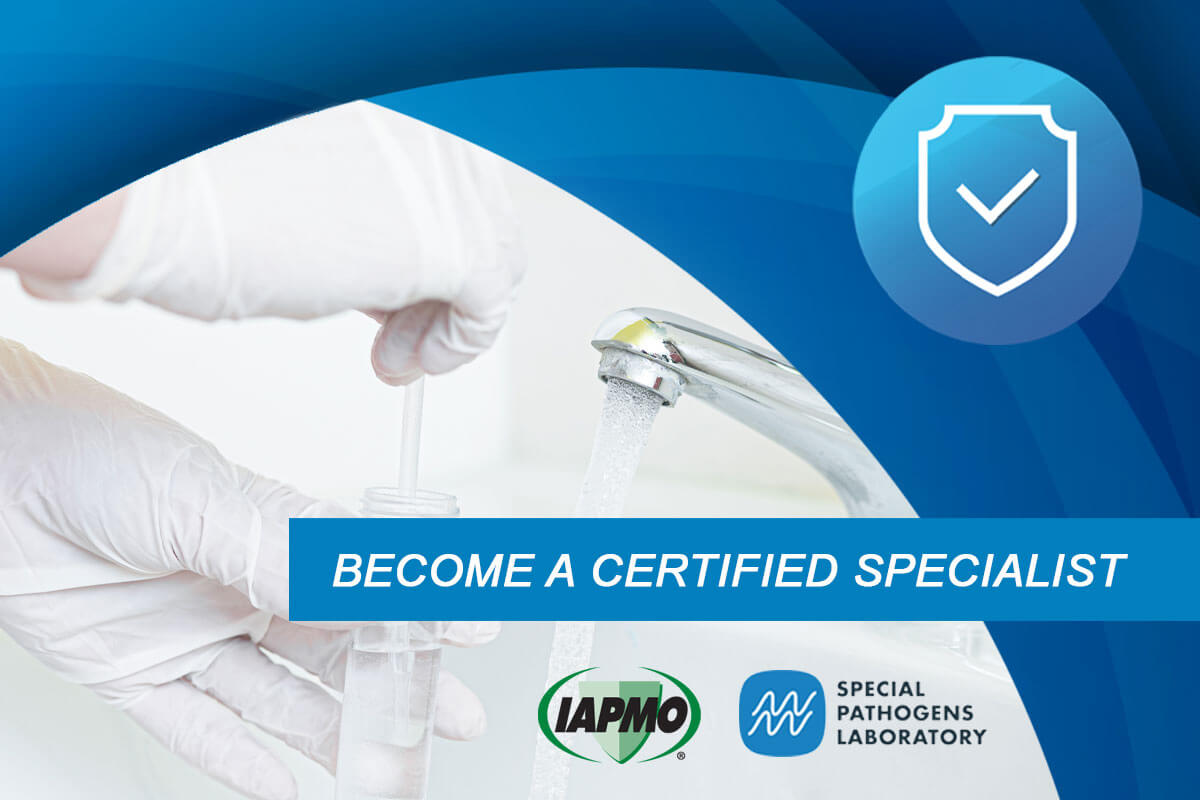 The International Association of Plumbing and Mechanical Officials (IAPMO), in conjunction with Special Pathogens Laboratory (SPL), will offer an interactive ASSE 12080 Legionella Water Safety and Management Specialist Certification Training. Three dates are available: June 7-9, August 23-25, and October 18-20.
SPL President Janet Stout, Ph.D., an infectious disease mircrobiologist with more than 30 years of pioneering research in Legionella, will teach the three-day course. The speakers will include David Pierre, vice president of SPL Consulting Services, and Michael Castro, MPH, SPL's director of Healthcare Services.
Attendees will gain the requisite knowledge, understanding, and competency to serve as a member of a facilities water safety team to help protect against Legionella outbreaks and react to one appropriately should it occur. The program will focus on the development of a risk assessment analysis, and water management and sampling plan, for protection from Legionella and other waterborne pathogens. The training will also cover the codes, and the resources, understanding, and skills needed to conduct a facility risk assessment and implement a water safety and management program to reduce the risk of infections due to Legionella.
The ASSE 12080 certification exam will be administered at the end. Attendees who pass the exam will become certified as Legionella Water Safety and Management Specialists.
The registration fee includes the ASSE exam and the SPL workbook Puzzled by Legionella? A Guide to Understanding Detection, Prevention, and Water Management.
For information about the ASSE 12080 standard, visit https://bit.ly/31dzNoQ.
Related Articles