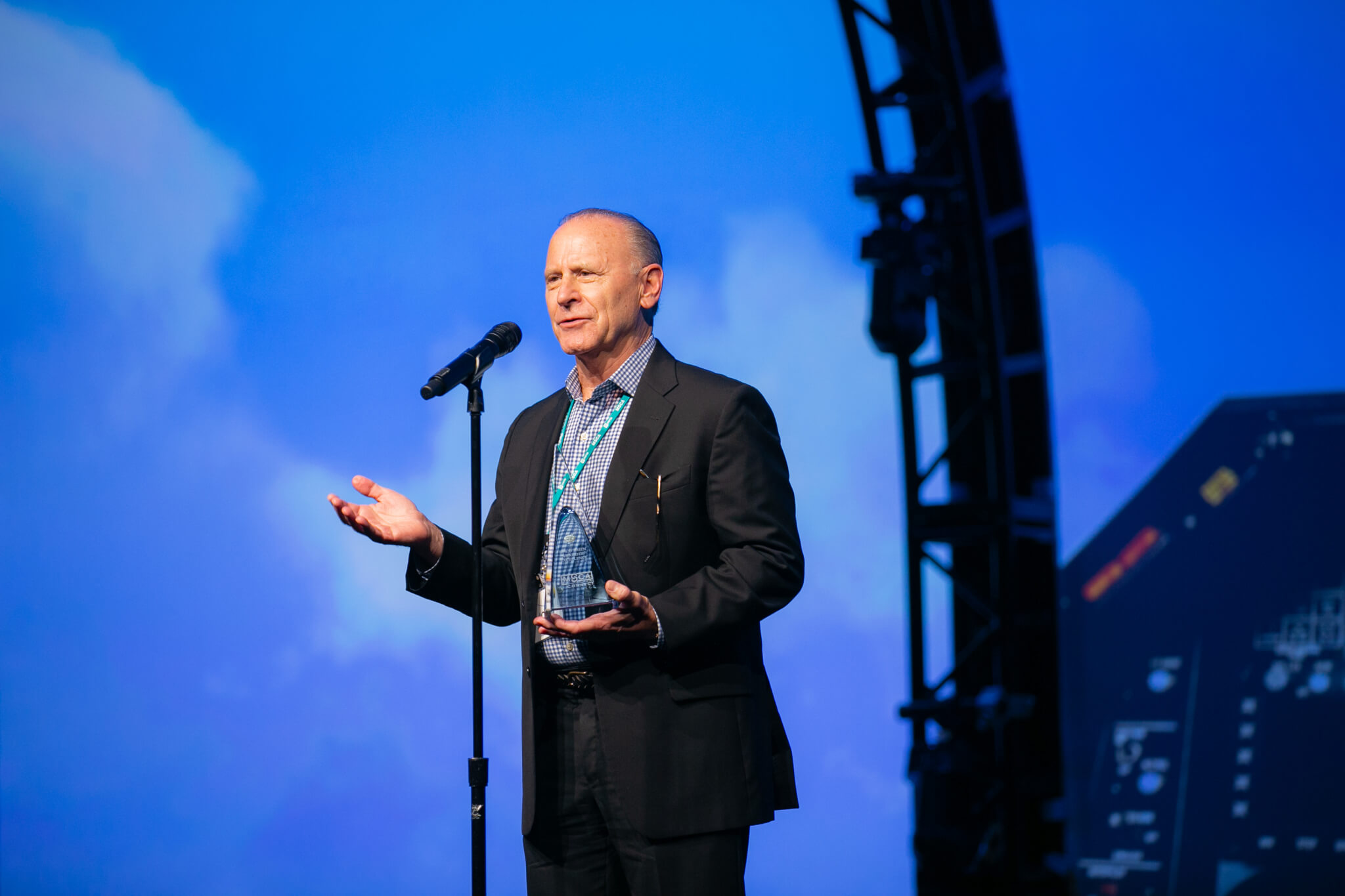 The D.S. O'Brien Award of Excellence was established in 2000 to recognize those individuals who exhibit extraordinary dedication and outstanding commitment to our industry, and to MSCA. This year's recipient, John Gentille, CEO of MCAA, has been extremely instrumental in elevating MSCA and MCAA to new levels of excellence and providing extraordinary value to our members. The D.S. O'Brien was presented to John during the recent MSCA Education conference, held October 21—24 in Huntington Beach, CA.
Through his foresight, vision and leadership, John has ensured MSCA and MCAA are world class organizations providing all the tools and resources our member companies need to grow, succeed and compete.  Through his guidance, MCAA has become THE education association, with over 400 resources available and free to every member.
John played a key role in the development of the Safety Excellence Initiative, Advanced Leadership Institute, Women in the Mechanical Industry Initiative, National Education Initiative, web-based Labor Estimating Manual and many of our other hands-on training programs. Early on, he recognized the impact technology played in association management and as a valuable tool for our members and introduced programs and resources, including a first-class website, to ensure the association and its membership are always on the cutting-edge of technological innovation.
John has been a great supporter of our student chapters and spearheaded the creation of a Career Development Initiative to help recruit talented young people into our members' ranks.
As stated by MSCA Chair, Jaimi Lomas, A.O Reed, during the award presentation, "I can go on but just suffice it to say that since he began his tenure at MCAA, the association has taken giant steps forward and never looked back".     
Related Articles