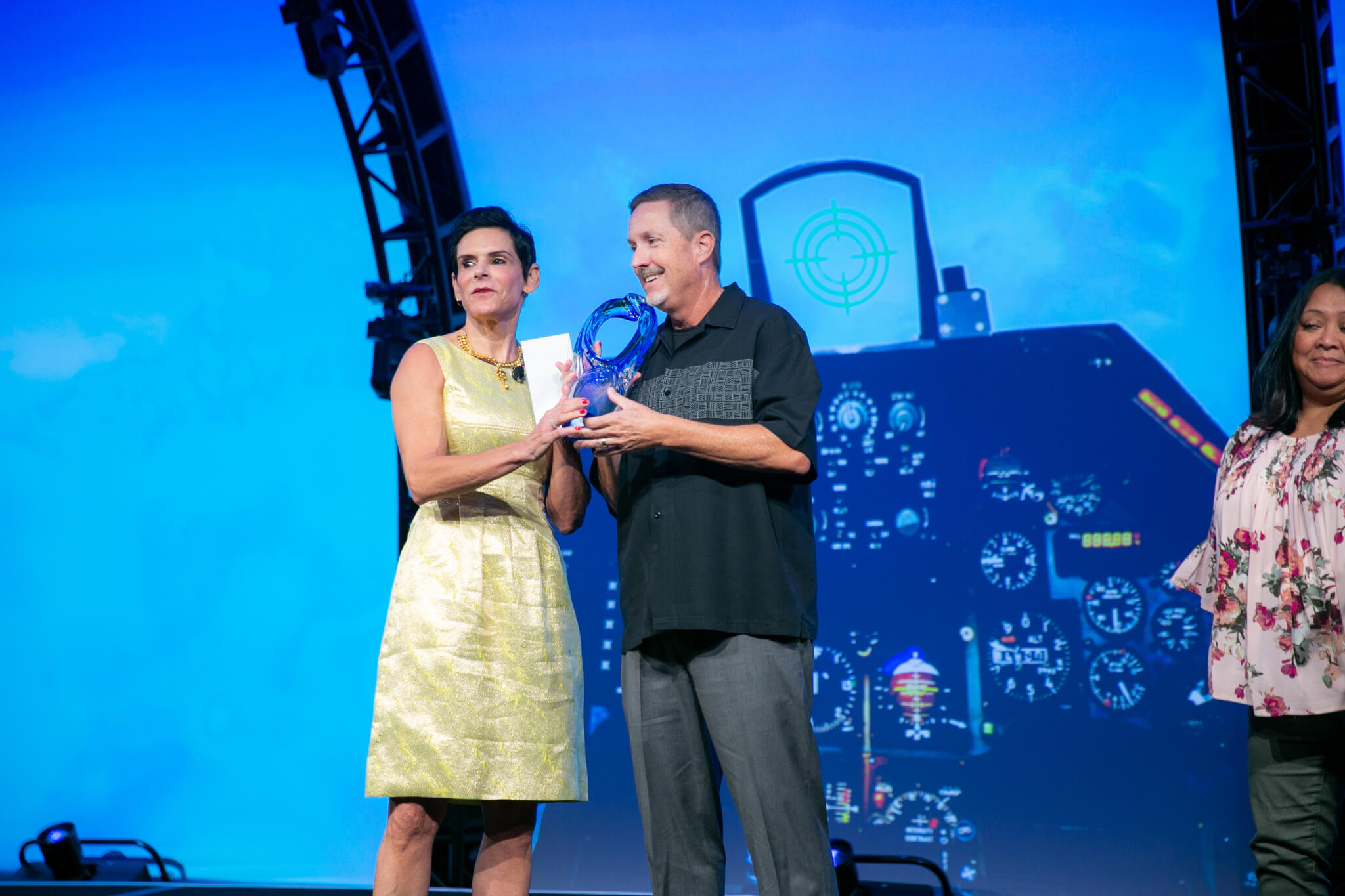 This year's recipient of the MSCA Everyday Hero Award was Ted Stutz, Director of Quality Control for Emcor Services/MESA Energy Systems in Irvine, CA.  Jaimi Lomas, MSCA Chair, announced the winner during the recent MSCA Education conference, held October 21—24 in Huntington Beach, CA. Four years ago, the Everyday Hero award was created to recognize an employee from one of MSCA's member companies who, in their own extraordinary way, quietly gives of their time and skills to benefit others.  These compassionate people lend a hand to others solely out of the goodness of their hearts and seek no recognition or compensation.
In addition to managing the facilities of MESA's 12 offices, Ted serves on the Board of the Boys and Girls Clubs of North Orange County. Ted serves on numerous committees, raises money, volunteers his time and expertise. He is a committed advocate, making sure the Clubs are providing the very best for the youth in the community.  Each Christmas, Ted supports and spearheads the Salvation Army's Little Angels gift drive, collecting gifts for over 100 less fortunate families and children.
Although Ted does not have any of his own children on the teams, he coaches Pop Warner Football and Little League Baseball for local youth organizations. He has opened his home and his heart over the years to countless friends and family members in need.  At one point in time the Stutz home housed seven family members in addition to Ted, his wife Rhonda and their 2 children.  For the past ten years, his home has been the permanent home for his niece and nephew.  He has graciously protected these children and is now their legal guardian.
As one of his nominators stated: "Until I met him, I had never met a hero or seen what they do first hand.  He gives back quietly and without fanfare and is not looking for any kudos.  He makes us all want to be a better person.   We all have a long way to go to be like him."
Related Articles