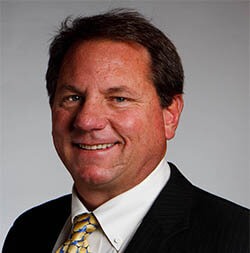 MSCA and its members welcome new chair of the MSCA Board of Managers, Kip Bagley. Kip is the Vice President of Service at MESA Energy/Emcor Services in Irvine, CA, overseeing HVACR service operations, production and recruiting in Mesa's twelve offices. Kip supports the maintenance/repairs, automation, and energy needs of client facilities and assures a single line of communication for all multiple-site clients within Mesa's national and regional service divisions.
Kip has 17 years of field experience after completing his apprentice training in Los Angeles. He holds an AA degree from Fullerton College and a bachelor's degree from Cal State Fresno.
He has served as chairman of the MSCA Education Committee for the past six years.  Kip began his term on the MSCA Board of Managers in 2013. He is also active on the local level both in southern and northern California.
We would like to extend a special welcome to all our new Board Members and officers.
 2018—2019 MSCA Board of Managers
Kip Bagley, MESA Energy/Emcor Services, Irvine, CA, Chair
Steve Smith, ACCO Engineered Systems, Inc., Glendale, CA, Vice Chair
Michael Star, Lane Associates, Inc., Island Park, NY, Treasurer
Jaimi Lomas, A.O.  Reed & Company, San Diego, CA, Past Chair
Kane Armistead, AMI Services, Inc., Waldwick, NJ
Mark Crockett, Crockett Facilities Services, Inc., Bowie, MD
Robert Dills, Western Allied Mechanical, Menlo Park, CA
Renee Fiorelli, Peterson Service Company Inc., Medford, NJ
Rich Happel, University Mechanical, Mukilteo, WA
Adam Wallenstein, Neptune Plumbing and Heating, Co., Cleveland, OH
Related Articles