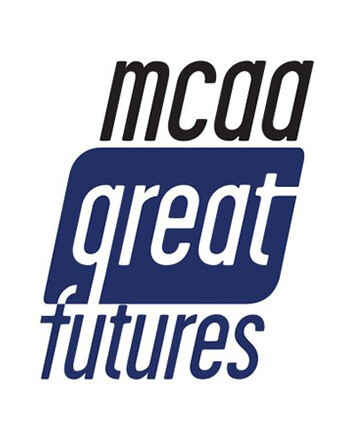 Description:
MCAA's Career Development Initiative helps MCAA members connect with students for internships or full-time employment. During the annual GreatFutures Forum, students from nearly 50 student chapters and MCAA member companies are invited to gather for three days of student-focused education sessions that highlight the mechanical contracting industry, fun peer-to-peer relationship building and most importantly, a chance to network during the Friday morning job fair. Don't miss your chance to meet your next great hire!
Registration is open from 12:30 p.m. – 2:15 p.m. on Thursday, September 28 and then promptly at 2:30 p.m. the Welcome Session will begin. Likewise, chapters should remain until 11:00 a.m. when the conference concludes on Saturday, September 30.
Please note that one of our special speakers (MCAA President, Robert Beck) will be on Saturday morning.
The Milwaukee Airport (MKE) is approximately 10 miles from the hotel, or roughly 15 minutes without traffic.
Suggested Attendees:

Principals, senior management, middle management, project managers, MCAA student chapter members, local association executives
PREVIOUS EVENT
NEXT EVENT