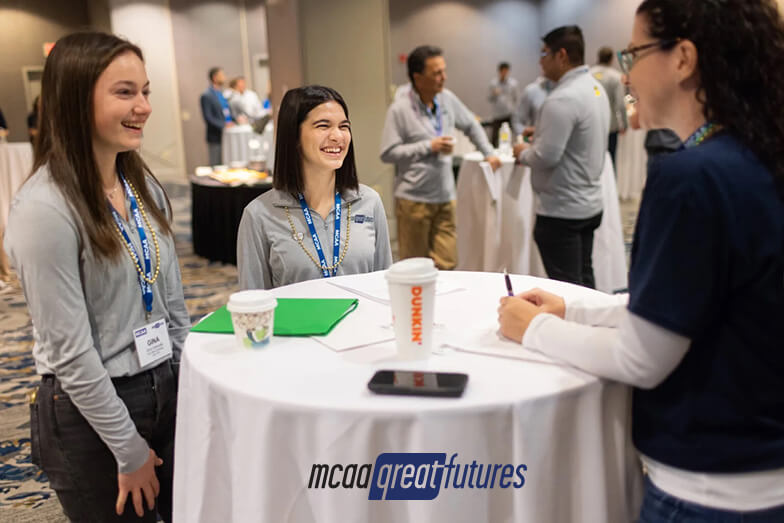 Around 150 students from across the country and Canada will be attending the MCAA GreatFutures Forum in Milwaukee, WI on September 28-30. One of the main conference goals is to educate these college students on the ins and outs of the mechanical contracting industry and the GREAT Future that lies ahead for them. The ultimate way for a student to gain experience and determine that mechanical is indeed the career path for them is through hands-on learning with an internship.
Whether or not your company is able to attend the conference in person, use the MCAA GreatFutures Job Board to get your internships (and entry-level full-time jobs) in front of students who are eager to explore career opportunities not only in their own backyard, but possibly someplace new. Campus career fairs are in full swing and now is the best time to start conversations for summer 2024.
MCAA GreatFutures Job Board – How to Post an Entry-Level Job or Internship
Login with an MCAA username and password
Click on the job board within the Career Development page
Click Manage My Jobs and Add a Job to create your posting
Jobs remain active for 1 month to ensure postings stay fresh
When the job is set to expire, a reminder will be sent for you to either "mark as filled" or "duplicate" and repost for another month
Interested students can view postings and submit their contact information and resume
Your office will be notified via email when interested students submit their resume
From there, your office is encouraged to continue with your company's application and interview process
Still interested in Attending the 2023 GreatFutures Forum?
September 28-30, 2023 | Milwaukee, WI
Registration for the entire conference is complimentary for MCAA contractor members and has been extended to Tuesday, September 5th. Visit the GreatFutures Forum webpage for the full program and registration, as well as information about our untraditional job fair. The best part: There aren't booths and trinkets, and you don't need to bring anything besides yourself. See you in Milwaukee!