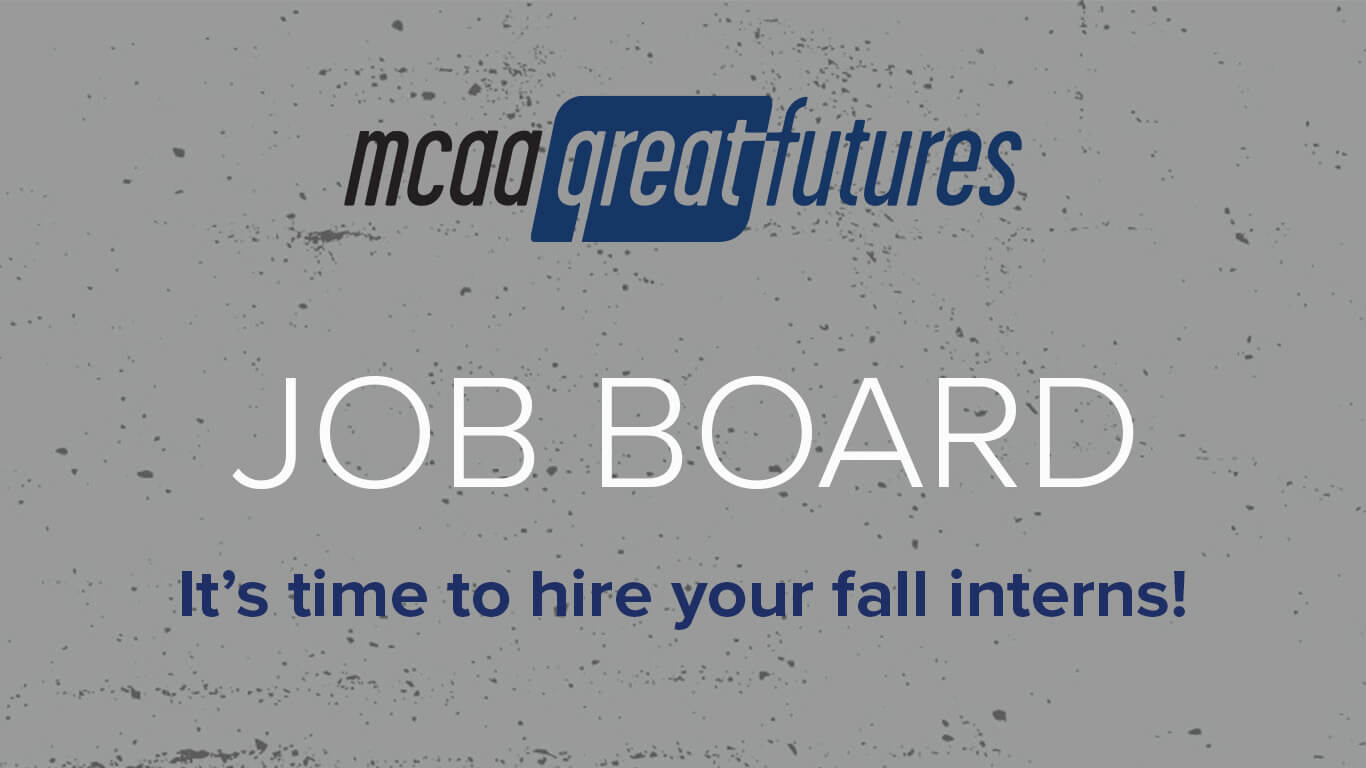 College students are starting to head back to campus, which means underclassmen are starting to explore their options for summer internships and seniors are already weighing their offers for full-time employment for June 2024. Now is the time to start the conversation and the MCAA GreatFutures Job Board is the perfect place to start!
MCAA GreatFutures Job Board – How to Post an Entry-Level Job or Internship
Login with an MCAA username and password
Click on the job board within the Career Development page
Click Manage My Jobs and Add a Job to create your posting
Jobs remain active for 1 month to ensure postings stay fresh
When the job is set to expire, a reminder will be sent for you to either "mark as filled" or "duplicate" and repost for another month
Interested students can view postings and submit their contact information and resume
Your office will be notified via email when interested students submit their resume
From there, your office is encouraged to continue with your company's application and interview process
New Resources Will Assist with Hiring & Managing Interns
The MCAA Career Development Committee recently compiled four resources to assist companies with the internship hiring and management process. Internship Best Practices is a quick read (1 page) and walks employers through the hiring process in a timeline format.
Once Your Intern Is Hired, Submit a Part 1 JRGF Internship Grant Application
Once you've successfully hired your intern, head over to the JRGF Internship Grant page to submit at Part 1 application for a $1,000 grant for 1 intern or $2,000 grant for 2 or more interns. These grants are available anytime throughout the year (summer interns and/or school year interns).
If You Hire an Intern Full Time, Be Sure to Complete a Part 2 JRGF Internship Grant Application
Did you recently hire one of your interns full-time? If they were previously on a Part 1 list, submit a Part 2 application for a $500 gift card for your new hire.
Have Questions?
Please contact MCAA Director of Career Development, Michele Hoffman.