MCAA student chapter members and member companies met in the nation's capital September 19-21, 2019 for the MCAA GreatFutures Forum.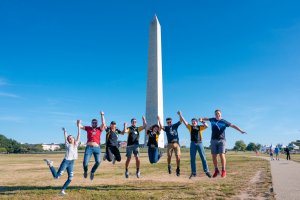 Molly Sizemore of the Penn State University Student Chapter said, "as a first-year attendee, I was blown away by the opportunities and resources provided to me as a student set to enter the industry." And Molly wasn't alone.
The forum kicked-off Thursday night with a welcome from MCAA President Brian Helm who shared the benefits of joining the mechanical industry, including the personal side — how "students will build connections and develop life-long relationships." He touched on how fast technology is evolving in our industry and the immense opportunities for students to be part of these exciting changes.
Then speaker and illusionist Vinh Giang spoke about how creating and cultivating the right influences in your lives can make the difference for tremendous success. Next MCAA Career Development Chair and MILWAUKEE TOOL Vice President of Training Jon Finch presented on the DiSC® behavior style assessment. Attendees identified their own personality traits and learned how to engage in more impactful ways with different behavior styles.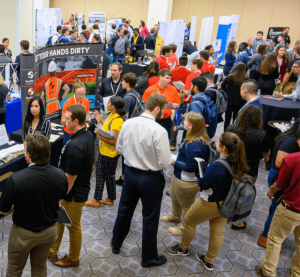 Friday started with the 3rd annual MCAA GreatFutures Job Fair. The fair connected 35 participating MCAA member companies, both contractors and manufacturer suppliers, and 150 students looking for internship, co-op and full-time job opportunities.
After lunch attendees were given the opportunity to tour the mechanical systems of the new Museum of the Bible. The tour was facilitated by Southland Industries and Mike Miller of Kirlin Group. Students had a firsthand look at the cooling towers and generators on the building's green roof, along with the state-of-the-art equipment in the mechanical rooms and fire pump rooms.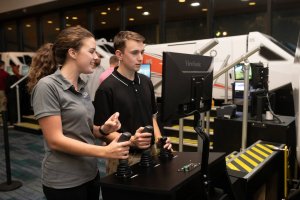 The day concluded with dinner at the Smithsonian Air & Space Museum, where attendees had time to explore the exhibits, watch an IMAX movie and enjoy riding the simulators.
Saturday began with a session on this year's MCAA Student Chapter Competition project. The scope and proposal criteria were revealed by Scott Hinton of Harrell-Fish and Michael Russo of Fresh Meadow Mechanical Corporation, both members of the MCAA Board of Directors and Career Development Committee. The project was contributed by Fresh Meadow Mechanical Corporation and will involve a chiller and cooling tower replacement project, including the completion of all plumbing, piping and HVAC.
The keynote speaker was Colonel Nicole Malachowski, the first female pilot selected to fly as part of the USAF Thunderbirds, closed the forum with a motivating message on leadership and overcoming adversity. Nicole detailed her career and life challenges and inspired everyone with her courage and success when faced with the headwinds of her life.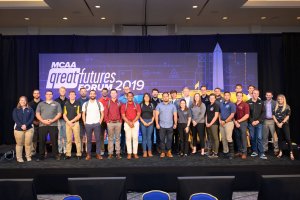 MCAA thanks this year's generous host and sponsors, the MCA of Metropolitan Washington, for their support in bringing the forum to Washington, DC. MCAA and the student chapter members are already looking forward to next year's GreatFutures Forum in Milwaukee, Wisconsin on October 1-3, 2020. Mark your calendars!