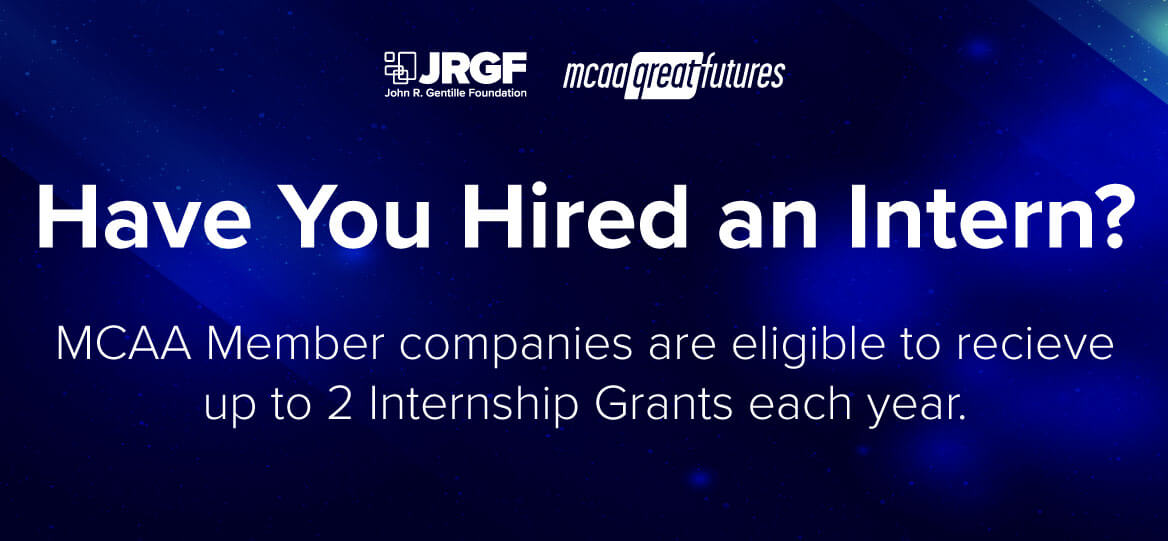 Having interns working at MCAA member companies is a win-win for the mechanical contracting industry. Employers get top talent and build a pipeline for future employees. Students gain experience, create connections, develop skills and further their interest in mechanical contracting. Internship grants funded by the John R. Gentille Foundation (JRGF) reward both the hiring company and the student.
Each MCAA member company may submit up to two internship grant applications per year. Once the grant application is reviewed and accepted, MCAA will mail both a $500 student gift card and a $1,000 check to the company.
Applications are accepted on a rolling basis.