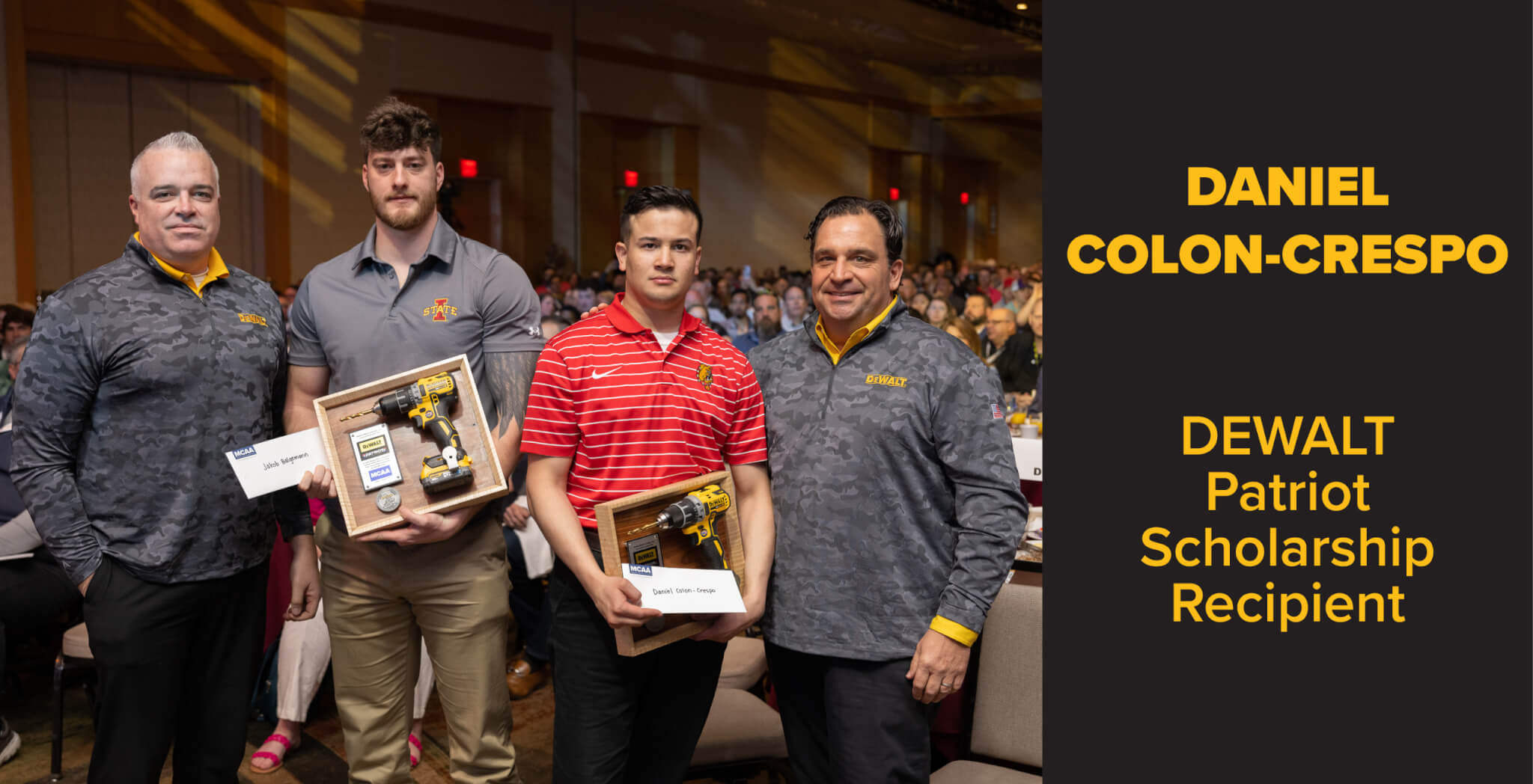 The DEWALT Patriot Scholarship, now in its second year, was created to recognize two veterans, or those who are currently serving in the United States Military, who have valiantly served their country and have chosen to enter a career in the construction industry. Thank you to DEWALT for honoring our military and to our scholarship recipients for their service to our country. These two special scholarships were presented at the MCAA Awards of Excellence Breakfast in Phoenix on March 29th by Jake Sullivan (U.S. Marine Corp Veteran) and Jon Howland (U.S. Navy Veteran).
Daniel Colon-Crespo has been serving in the Michigan National Guard since December 2019 as a Specialist and had the opportunity to lead during training events, as well as ensuring the safety of others during natural disasters and under extreme conditions.
Daniel will be graduating in December 2024 from Ferris State University and is planning on interning this summer in Michigan with MCAA Member, Hurst Mechanical (Control Resource). Daniel has also been serving as Ferris State's MSCA Student Chapter President since January 2021 and previously held the offices of Community Service Chair and Historian.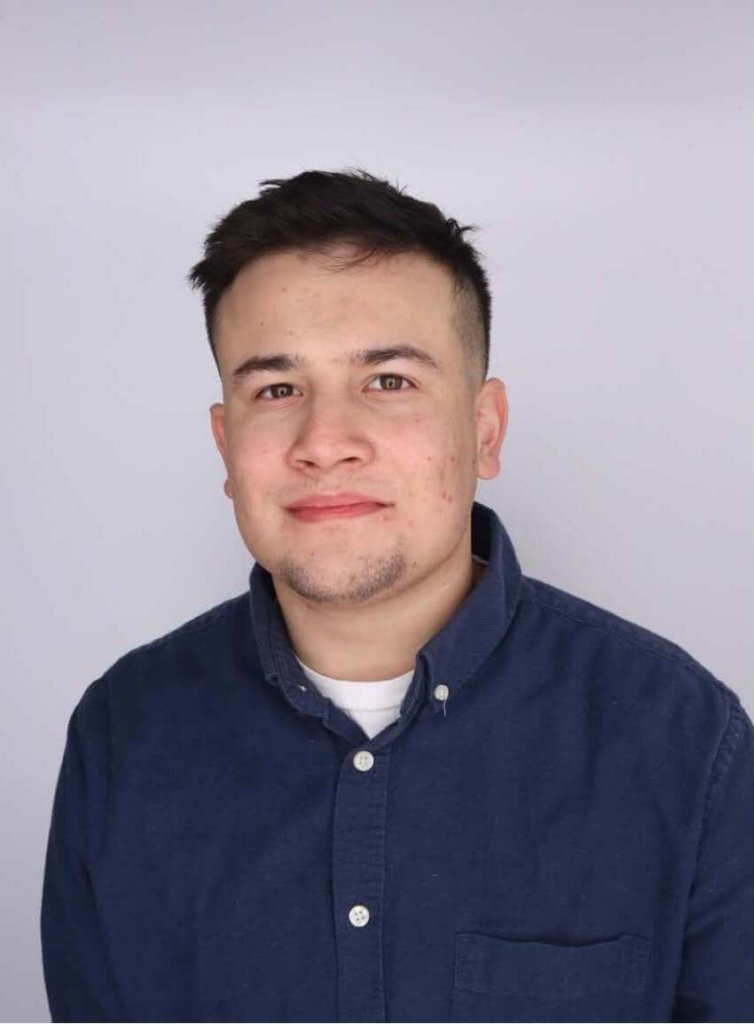 "Working for a mechanical contractor appeals to me because, as I learned at the GreatFutures Forum, mechanical contracting is like the heart of a building. I think the challenge of trying to maintain human comfort in a building is extremely rewarding. I joined MCAA because I new it would be important for my future. It connects me with mechanical contractors, builds my leadership skills, enhances my communication abilities, and has helped me learn more about possible job opportunities."
MCAA and the John R. Gentille Foundation congratulate Daniel on this prestigious scholarship and thank DEWALT for their commitment to supporting students interested in pursuing a career in the mechanical contracting industry, as well as for recognizing the courageous service of our country's Veterans.