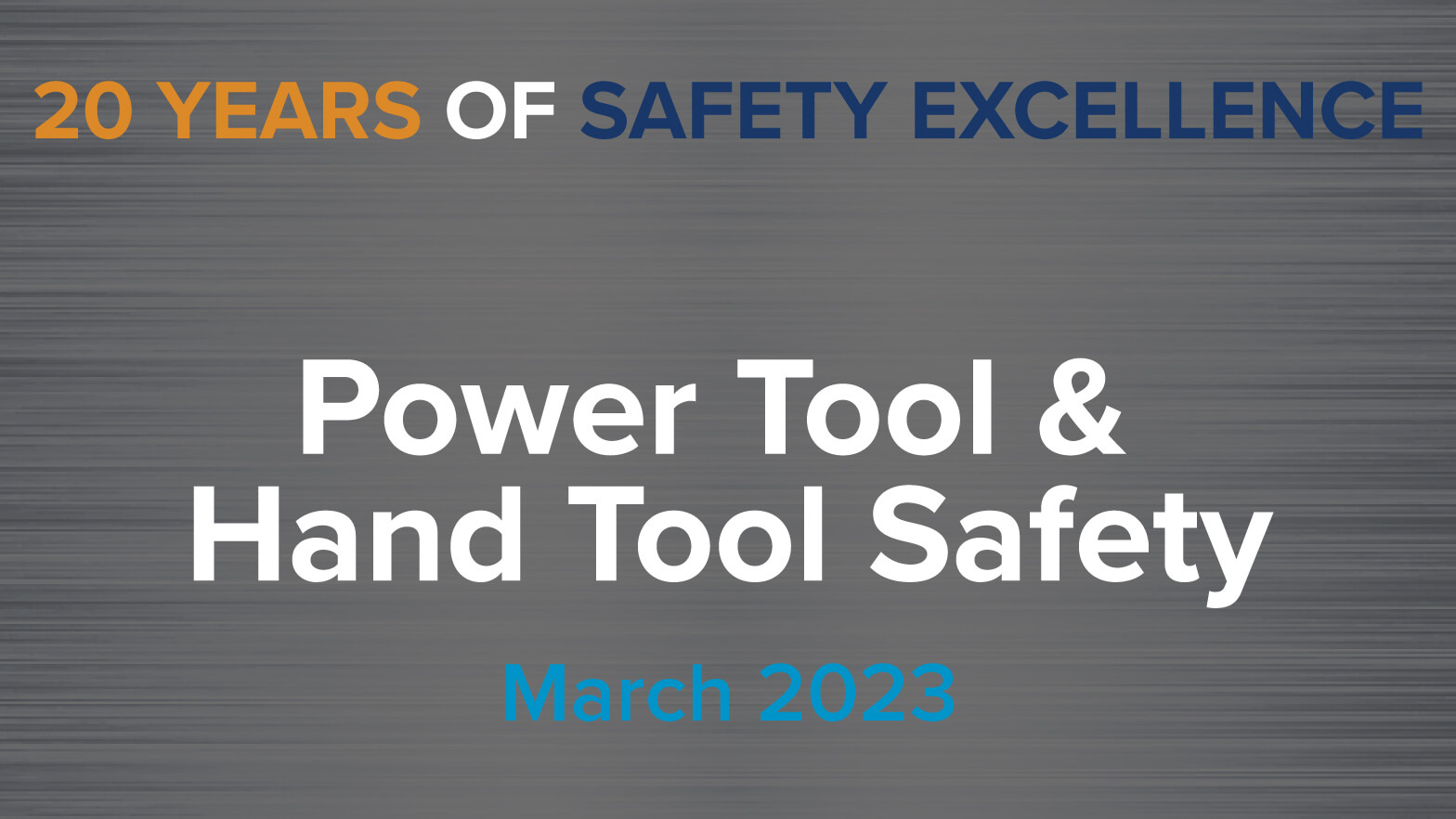 To celebrate MCAA's 20 Years of Safety Excellence, MCAA is offering monthly safety kits to benefit our contractors around the country and the mechanical industry workers they support. Each kit will include videos, webinars, trainings, and additional resources on each monthly topic.
March 2023: Power Tool & Hand Tool Safety
Every contractor and worker use tools to do their job. Injuries from improper use and choosing the wrong tool for the job happen far too often. This month's kit provides members with information on the most common hand and power tool injuries in the mechanical construction and service trades. The videos highlight the tools most likely to be involved in an injury incident and teach proper use of the tools to help prevent injuries. Also, check out these additional resources from our partner in safety, MILWAUKEE TOOL, for additional information on power and hand tool safety.
Worker Safety Training Videos & Accompanying Resources
Hand & Power Tool Safety
Welding and Cutting Safety
Welding – Electric Arc Welding Safety
MILWAUKEE TOOL Resources
Hand Incident Prevention Training Kits
Safety Training Videos
Related Articles