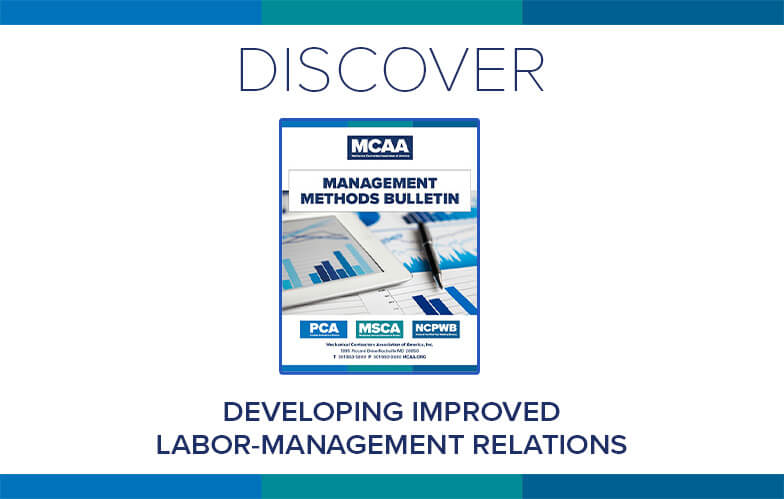 Intense competition requires the parties to the collective bargaining process to jointly find a path to create wealth and build relationships that allow them to be more competitive in their markets. MCAA's Developing Improved Labor-Management Relations provides a look back at past practices as well as a road map for improving your company's relationship with labor. It's just one of MCAA's educational resources that are free to MCAA members as a benefit of membership.
The bulletin covers:
Inherited collective bargaining characteristics
An alternative to the traditional distributive negotiation model
Lessons learned from the past
Cornerstones for change
For a full list of available Management Methods Bulletins, including several on the topic of purchasing, visit the Management Methods Bulletins page.
Have Questions or Need Personal Assistance?
Contact MCAA's Frank Wall.
Related Articles