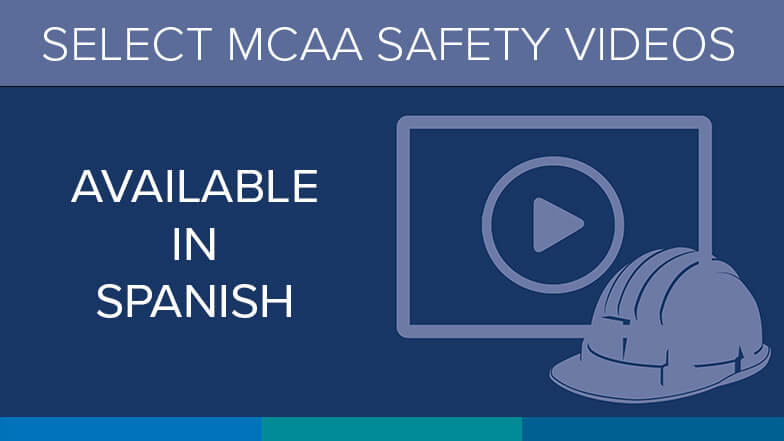 Over the last several years, MCAA members have increasingly requested our safety videos in Spanish, and that comes as no surprise. Data show that 34% of construction workers are Spanish speakers, the largest of any industry in the U.S. The fatality rate for Hispanic construction workers remains higher than that for non-Hispanics, but with resources like these MCAA is working to bridge that gap.
MCAA is committed to being a leader in safety and health, and that means making sure that all of our industry's workers remain safe. We are doing this by incorporating diversity, equity, and inclusion (DEI) in safety training.
Enjoy these Spanish-language training videos, or their English-language counterparts, now:
Be on the lookout for additional Spanish-language safety resources going forward.
Have questions? Please reach out to MCAA's Raffi Elchemmas.
Related Articles