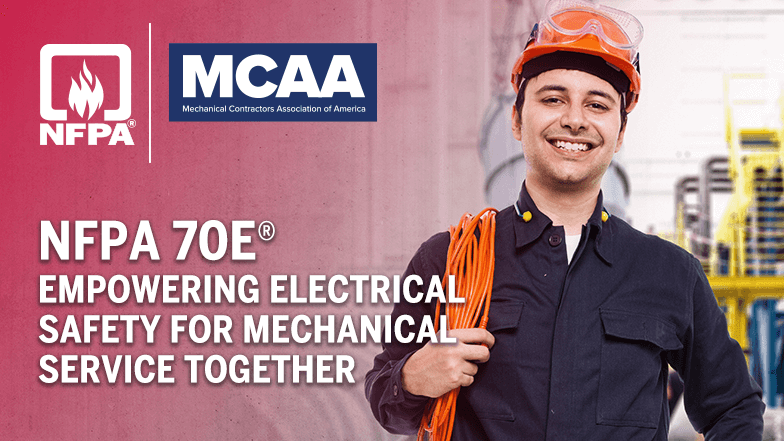 MCAA has joined forces with the National Fire Protection Association (NFPA) to offer resources and tools customized and curated to specifically address and mitigate risks related to electrical safety posed to MCAA members, including physical, compliance and financial risks. Crafted by NFPA's trusted subject matter experts, this content will provide actionable information and strategies to help you and your team keep pace with the ever-changing regulatory environment, identify potential hazards and shortfalls, and markedly improve safety for your employees, customers, and their workplaces and communities.
Depending on your needs and goals, we offer different levels of educational programs from introductory to more in-depth and on-going programming—and it's all at a discounted rate.
See the brochure for offerings and discounts, then request more information at nfpa.org/mcaa-nfpa.
If you have questions that aren't addressed here, please contact Raffi Elchemmas.
Related Articles