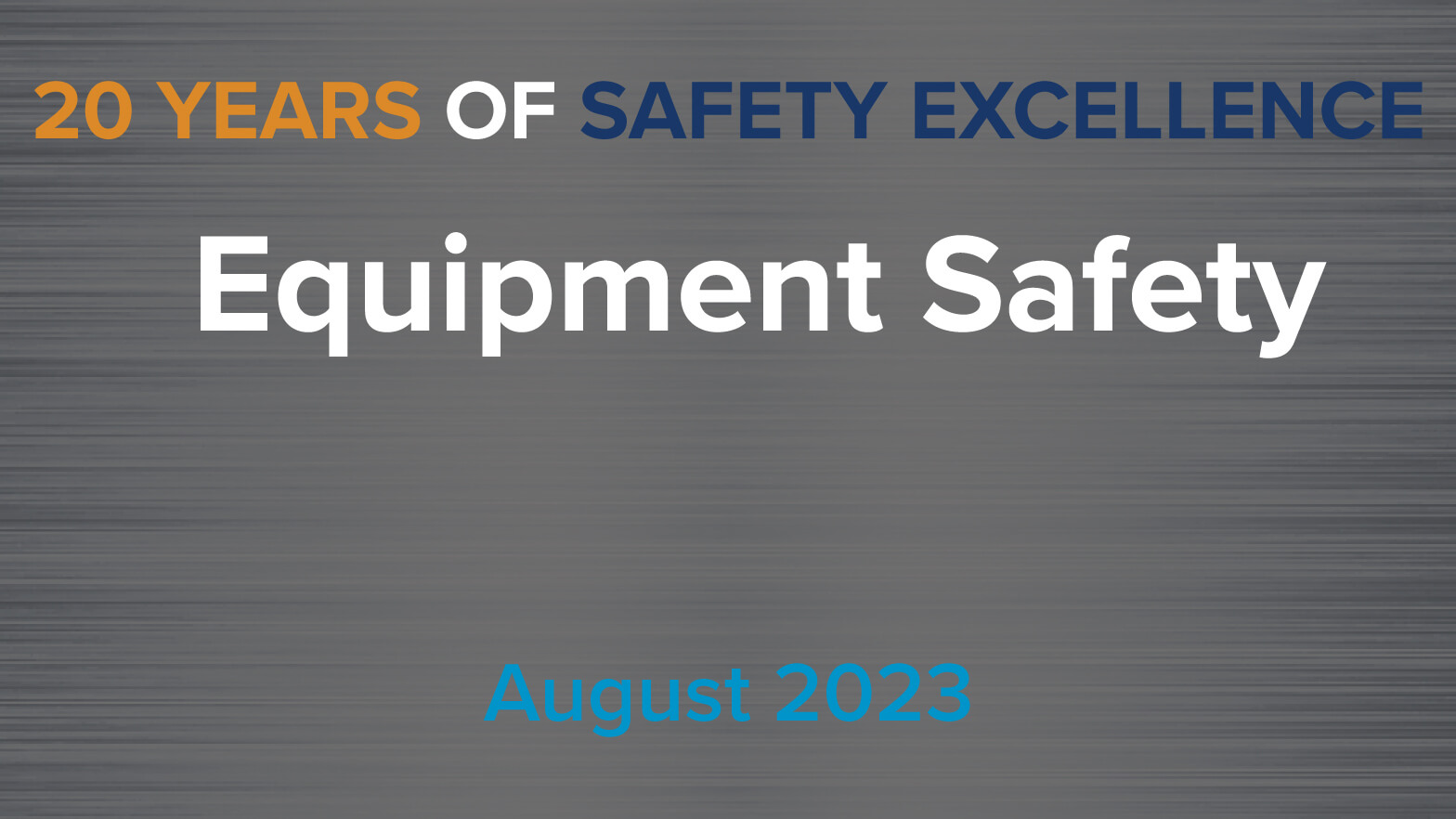 To celebrate MCAA's 20 Years of Safety Excellence, MCAA is offering monthly safety kits to benefit our contractors around the country and the mechanical industry workers they support. Each kit will include videos, webinars, trainings, and additional resources on each monthly topic.
August 2023: Equipment Safety
In 2020, almost 3,000 fatal and over 200K nonfatal distracted-related motor vehicle accidents occurred. Commercial drivers are 6 times more likely to be involved in a critical safety event when participating in handheld browser activities. Also in 2020, there were fewer vehicles on the road, but the decrease in miles driven did not correlate to fewer accidents. Even with 11% fewer miles driven, vehicle accident deaths rose by 8.3%. This month's kit includes resources on auto safety, forklift safety, and heavy equipment safety. Also, check out the four new CNA infographics in their fleet safety series.
MCAA/CNA Microlearning Safety Video Series
Worker Safety Training Videos & Accompanying Resources
Forklift Safety
Heavy Equipment Safety
Inspecting Materials Handling Equipment
Supervisor Safety Training Videos
Safety Bulletins
Safety Guides
CNA Fleet Safety Infographics
Related Articles