Smart Solutions Case Studies
Jackson & Blanc Saves Thousands by Deploying Rhumbix Core Digital Solution
California-based Jackson & Blanc digitized its timekeeping process with Rhumbix Core, saving an estimated $52,000 per year in labor costs alone. The company's commitment to adopting innovative technologies is well-known, but adopting a new technology can sometimes be costly and require overcoming hurdles to implementation and adoption. Jackson & Blanc realized that technological advancements and social changes force companies to evolve—or fall behind.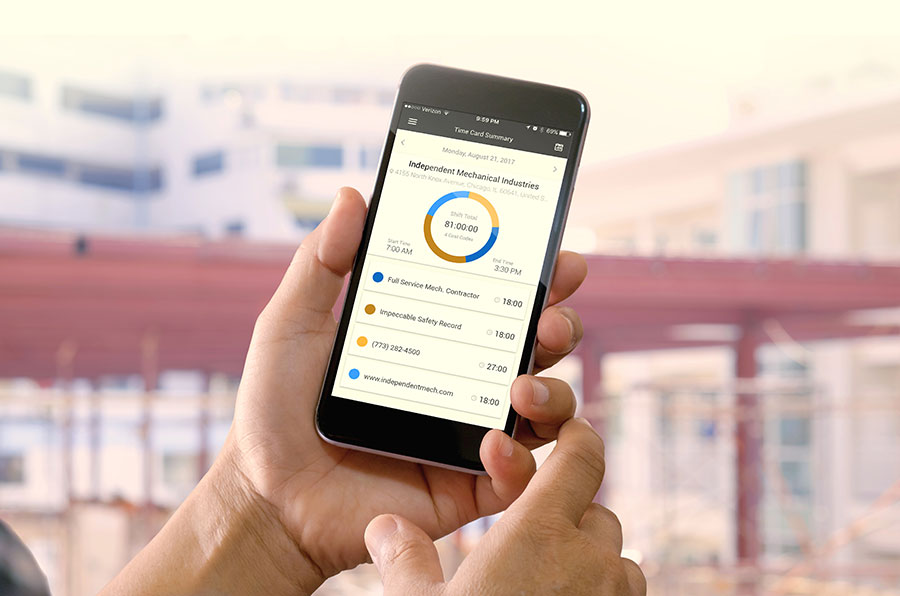 IMI Empowers Foremen With Rhumbix, Improves Productivity in the Field and Home Office
Manual collection of paper time cards in the field is prone to errors, takes too much time, and, most importantly, takes attention away from important jobs in the field. Since rolling out Rhumbix so their foremen could go paperless, Independent Mechanical Industries, Inc. (IMI) has found, "Foremen use the Rhumbix app on their iPhones to record time cards in just minutes, [which] allows them to clear their minds and attack the work in front of them," said David Reynolds, IMI vice president.