Smart Solutions Case Studies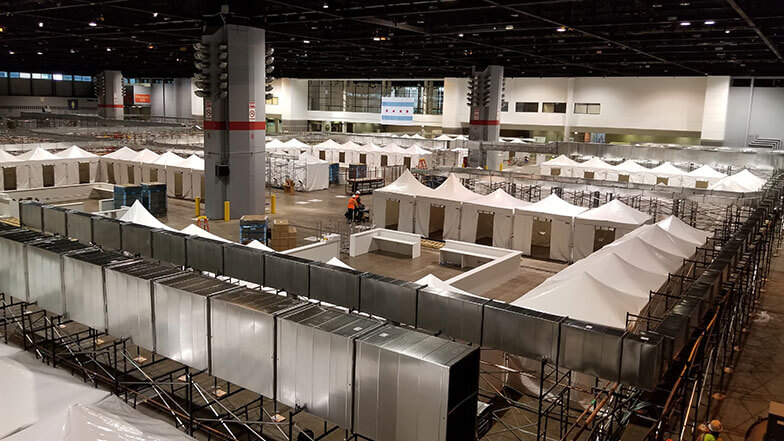 Contractors, Suppliers Team Up with FEMA, Army Corps to Transform Chicago Convention Center into COVID-19 Field Hospital
As the coronavirus pandemic flared up around the country, the U.S. Army Corps of Engineers rapidly built alternative care facilities to alleviate strain on local hospitals—and MCAA member contractors and manufacturer/supplier partners were there to help. In Chicago, Ferguson, Bradford White, Laars, and Sloan all provided needed materials in record time, and Helm Group (formerly Mechanical, Inc.) was among those working on the ground nonstop as the HVAC and plumbing contractor for the job. Ferguson; LAARS, a Bradford White Company; and SLOAN are all benefactor sponsors.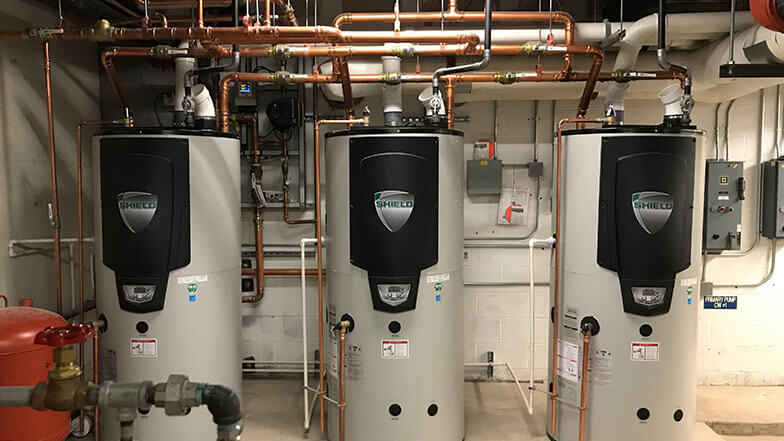 John W. Danforth Company Capitalizes on Ferguson's Expertise to Meet Nursing Home's Hot Water Needs
John W. Danforth Company installed a new hot water system in a nursing home without incident and with minimal disruption, thanks in part to Ferguson's expertise in selecting the ideal replacement system. The new system improved overall efficiency for the nursing home and will be easier to maintain than the old system.
Are You Ready for the January 4, 2014, Lead-Free Compliance Deadline?
The Reduction of Lead in Drinking Water Act (U.S. Public Law 111- 380) goes into effect nationwide on January 4, 2014. It reduces the allowable lead content of all products that come in contact with drinking water or water for human consumption. Beginning in January, no one can install or sell products that are not deemed lead free for water systems designated for human consumption, including cooking.