Smart Solutions Case Studies

IMI TA's Support Center Cuts Energy Costs at Oklahoma Public Safety Facility
In recent years, the power needed to heat or cool buildings has fallen dramatically with the focus on reducing energy consumption and minimizing the environmental impact of HVAC installations. The flow rates in our installations are much lower now than in the past, especially if we use modulating controls on the terminal units.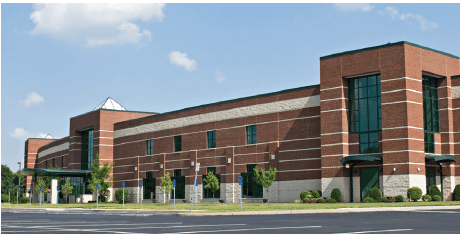 IMI TA's Support Center Cuts Energy Costs at Oklahoma Public Safety Facility
Close collaboration between IMI TA, a branch of IMI Hydronic Engineering, and building designers led to a 23-percent savings in annual energy consumption (equivalent to $19,341) for an Oklahoma public building. The Lawton Public Safety Facility in Clay Coe, OK, is a 100,000-square-foot, four-story building with 350 working stations. The original design strategy for the facility included proportional control valves with no balancing valve on each terminal and a variable speed pump (VSP) differential pressure (DP) sensor.