Smart Solutions Case Studies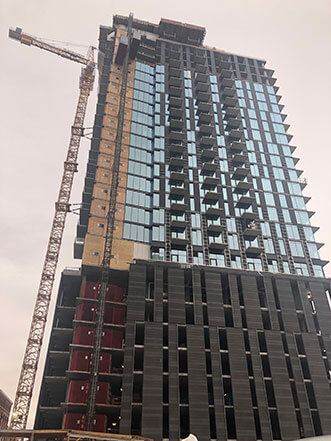 Murphy Company Cuts Project Installation Time with Sioux Chief Products
Using a range of Sioux Chief Manufacturing Company products, Murphy Company dramatically cut down its installation time of plumbing products for a new high-rise in St. Louis. Murphy also turned to Sioux Chief for custom products, which were rapidly produced in nearby Kansas City, MO, ensuring the project stayed on schedule.
Murphy Company Slashes Billing Time, Saves Costs with PENTA
Even though Murphy Company has over a century of experience in delivering mechanical solutions and a long record of excellent performance (it is consistently recognized by Engineering News Record as a top-20 contractor), it was saddled with a 25-year-old software system. Since adopting the PENTA construction Enterprise Resource Planning (ERP) platform, Murphy Company took five days off its service billing process and cut more than $100,000 per year in costs related to lost/missing tools, among other benefits.