Smart Solutions Case Studies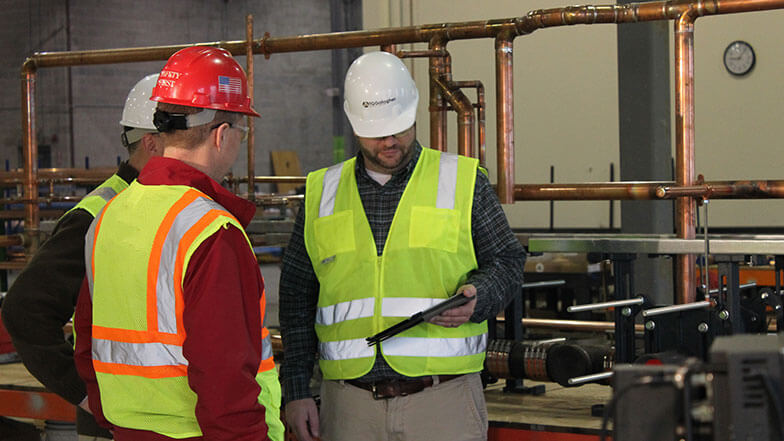 TG Gallagher Improves Prefabrication Processes with ManufactOn
With the ManufactOn cloud and mobile solution, TG Gallagher has increased and improved its prefabrication capacity. The TG Gallagher leadership team can keep tabs on the status of prefab work and materials at all times. The field team can monitor the progress of prefabbed items, request them as they are completed, and tag products to keep track of them. By integrating prefabrication into TG Gallagher's supply chain, ManufactOn has helped them take the next step in the prefab revolution.
TG Gallagher Prescribes BAC Cooling Towers for Easy Installation, Efficiency
With only two consecutive weekends scheduled to replace Cambridge Hospital's aging cooling towers, TG Gallagher selected Baltimore Aircoil Company (BAC) towers designed to make installation and upgrades easy. Recovering from one of the harshest winters in recent memory, the Boston-based hospital wanted to be prepared for their HVAC needs this summer, and they were looking for a more energy-efficient solution. The real challenge was getting the old towers removed and the new towers installed in the short timeframe while working around the busy Cambridge neighborhood streets.