Smart Solutions Case Studies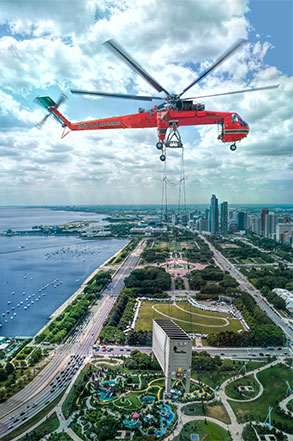 Erickson's Aircrane Cuts The Hill Group's Installation Time Down to Hours
In the summer of 2016, The Hill Group called on Erickson Inc. to lift and place cooling towers and chillers by air into a building in crowded downtown Chicago, accomplishing the goal in hours compared with weeks needed for other methods. The project was located at East Randolph Street in a crowded landscape with multilevel streets and nearby residential buildings, so land crane equipment was not an option. Using Erickson's precision capabilities, aerial crane operators placed chiller equipment through a hole in the roof, with inches to spare, and then set it 15' below the roof level.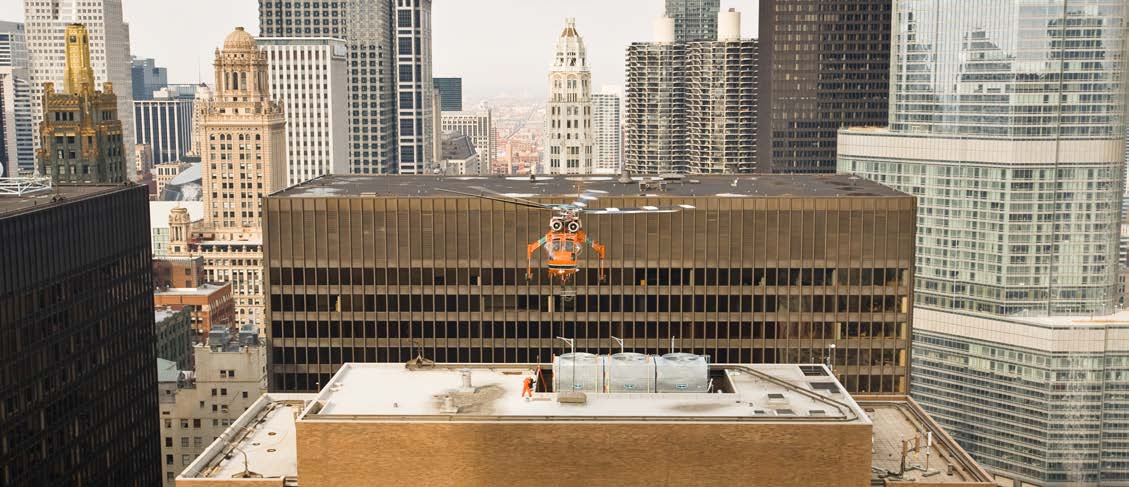 Erickson Incorporated Gives Hill Group a Big Lift
Thanks to Erickson Incorporated, a global provider of innovative aerial services, The Hill Group saved around $45,000 on several heavy lifts along the downtown lakefront of Chicago, IL, in one day. They also shortened their project timelines considerably.