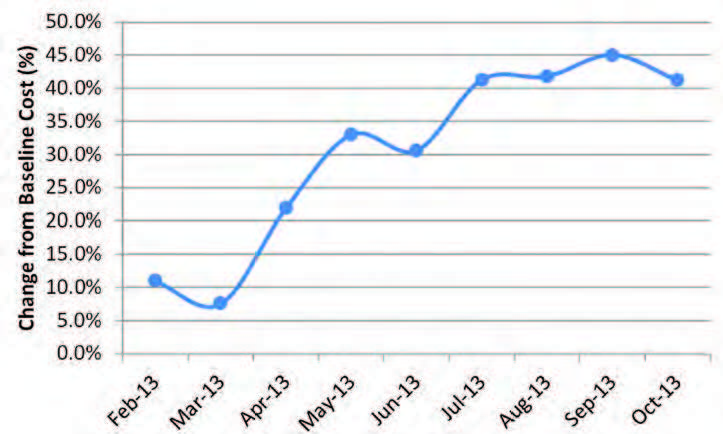 After completion of an HVAC controls retrofit project, Western Allied Mechanical engaged AirAdvice energy analysts to demonstrate that the upgrades yielded a return on investment (ROI) of 65 percent and a payback time of 1.5 years. Being able to demonstrate rapid ROI on HVAC upgrades gives the contractor a significant competitive advantage.

Rob Monaghan, executive vice president of Northern California-based Western Allied, is always looking for an edge to gain the trust of his customers and prospects. Western Allied has long used BuildingAdvice™, an energy services delivery platform, to help uncover PM and project opportunities justified through potential energy savings. Monaghan had been working with an Abbott Laboratories hematology facility in Santa Clara, CA. Through ongoing assessment, he determined that substantial savings could be gained by upgrading their controls systems.
Western Allied proposed a number of measures, including the following:
• Taking control of the chiller set points, hot water set points, and the start/stop mechanisms on both
• Putting variable frequency drives (VFDs) on both systems to manage speed and startup control
• Revising sequencing on both systems
• Adding VFDs to the control towers
Monaghan and his team convinced the customer to move forward based on the simple payback of the project, which he projected would pay for itself within three years based on measured energy savings. On completion of the project, AirAdvice's energy analysts deployed SavingsTracker™, a proprietary measurement and verification tool, to evaluate the results.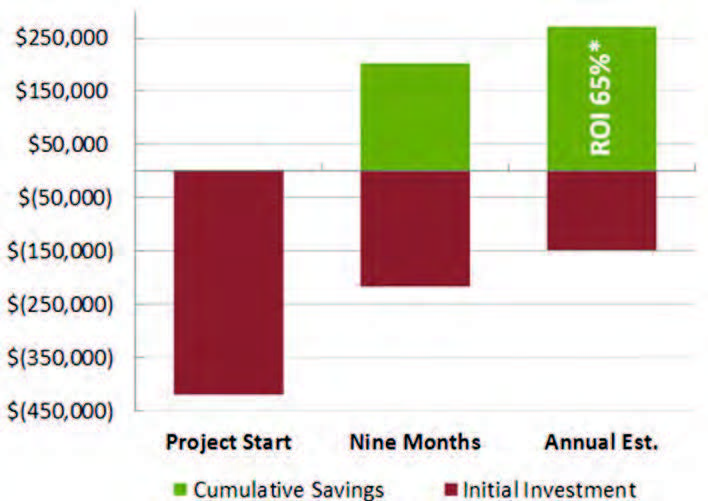 After building a baseline energy model for the period prior to the retrofit project, the AirAdvice analysts, working with the Western Allied team, assessed the post-implementation impact on energy costs. From February 2013 to October 2013, the study's window of analysis, the project had already lowered energy utility bills from the predicted cost of $658,900 to $455,420—saving the customer $203,480.
"The combination of our team, the BuildingAdvice suite of tools and services, and these kinds of results positions me well in a very competitive market."

— Zach Denning, Controls Sales Representative, Western Allied
In only nine months, Western Allied's measures had recovered almost half the entire project cost of $420,000, well ahead of the projected savings budget. Average monthly savings were over $22,000 per month. While initial savings at project implementation were only 10 percent, by the end of the study period, savings were trending as high as 45 percent.
The average savings over the ninemonth period were used to generate a conservative ROI estimate. Using this method, the estimated year-one savings is $271,300, yielding an ROI of 65 percent and a payback of 1.5 years.
Needless to say, the customer is ecstatic with the results. Having had to convince a skeptical financial team, the facility manager felt that Monaghan and his team had underpromised and overdelivered with these results, building credibility, a compelling case study, and a longterm reference.
Zach Denning, controls sales representative at Western Allied, said, "I feel like we achieved a lot in this project. First, I'm proud of our team. We delivered a quality project that exceeds all expectations. Second, I now have a case study I can use to open doors with a lot of prospects that are just as skeptical about savings claims made by my competitors. The combination of our team, the BuildingAdvice suite of tools and services, and these kinds of results positions me well in a very competitive market."
For more information, visit www.airadvice.com.