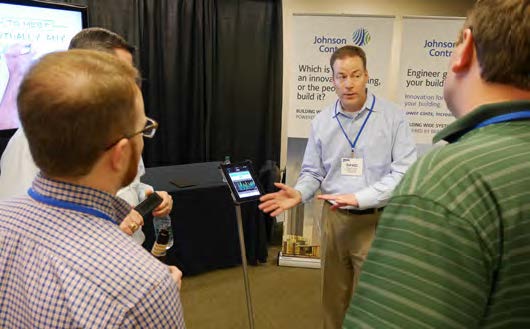 Data Speeds Up Problem Diagnosis and Resolution, Saving Money
Johnson Controls, Inc. combined its YORK® chillers and Metasys® software technology to help contractors monitor the health of installed chillers during the warranty period so you can save time and money. Instead of sending multiple parties to the site to diagnose a problem, this connected approach gives you remote access to operating data and trends that help you pinpoint the root cause and resolve issues more quickly.
Managing product warranties can be a challenge for contractors, who are eager to complete projects on time and on budget for their clients. Monitoring chillers during the warranty period gives you a single point of accountability for warranty and maintenance. Implementing a proactive warranty response also creates value for the client.
The approach establishes a secure connection between the YORK chiller and the Metasys cloud-based analytics platform, enabling the following:
Critical alarms are monitored 24/7 by a UL-, FM-, and CSAA Five Diamond-certified remote operations center, which helps the contractor respond rapidly to identify and resolve problems.
Technicians have access to the chiller's data and current operating conditions via smartphone, PC, or tablet.
Chiller operating data are collected and stored to analyze and troubleshoot issues.
Chiller health reports are provided during the warranty period to make sure issues are detected before they become serious problems.
Operating and trend data can be provided to local, regional, and global experts as needed to help troubleshoot and resolve problems.
When you have data to identify and manage warranty issues quickly, you can expect to resolve problems faster, which means getting paid faster and improving the overall project profitability. Connected systems also boost service levels and building performance, reducing downtime through remote, proactive issue resolution.
For more information, visit www.johnsoncontrols.com.