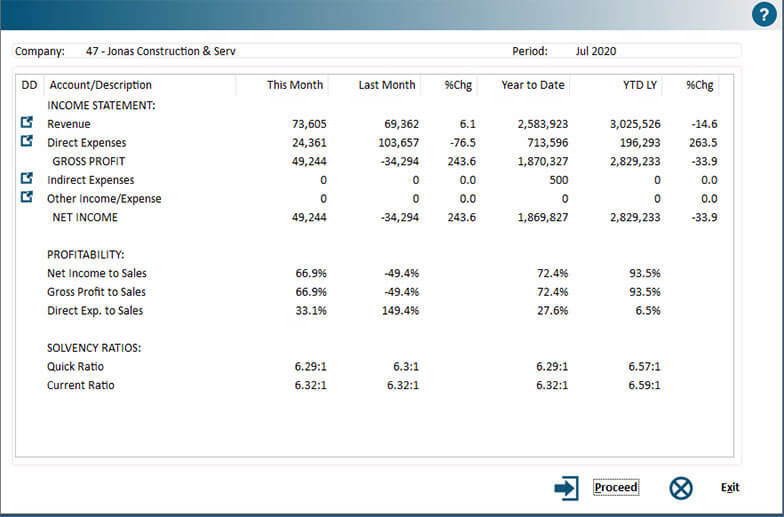 While some businesses struggled to produce the information needed to apply for a federal Paycheck Protection Program (PPP) loan when the pandemic spread, Rick Cronholm, owner of Johansen & Anderson, was able to pull all the necessary reports in less than 30 minutes, thanks to Jonas Construction Software.
Having already done payroll, time entry, and union reporting in the Jonas software, Cronholm could run reports for any pay period within minutes. The guidelines for comparison for the PPP were not clearly outlined, so the ability to be flexible and run multiple scenarios for the application was a huge win for Cronholm—and one less challenge for him to worry about.
"Since Jonas tracks all visit schedules associated with the maintenance agreements, this allowed us to optimize routes and keep our technicians busy, while rescheduling visits when needed."

— Rick Cronholm, Owner, Johansen & Anderson
"It's so easy to pull all the reports for any scenario and to filter them by specific date and different periods," said Cronholm. "When it comes to job costing or union reports, I could pull any scenario for the PPP loan just by putting the dates in."
For many businesses, the COVID- 19 pandemic revealed technology and communication gaps across the company as a whole. With construction deemed an essential service, businesses had to react quickly to continue operations safely within government guidelines. Those that did not have the right technologies in place ultimately struggled or failed, while others, like Johansen & Anderson, successfully resumed business with minimal disruptions.
Johansen & Anderson has been using Jonas for over 10 years, and it has made life a little easier for them during the pandemic. The software provided a level of comfort that helped them continue doing business as usual from a technology standpoint.
"A big help to us was having the maintenance agreements in Jonas so we were able to manage visits efficiently," said Cronholm. "Since Jonas tracks all visit schedules associated with the maintenance agreements, this allowed us to optimize routes and keep our technicians busy, while rescheduling visits when needed."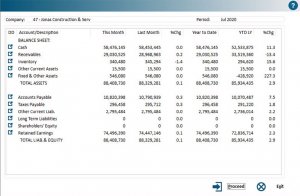 Even before COVID-19, reporting was important to Cronholm. "The Executive Dashboard within Jonas always gave me a great snapshot of the company financials in order to keep an eye on how well the business [is] doing," he noted. So when COVID-19 hit, Cronholm already had full insight into Johansen & Anderson's business and financials.
As the pandemic rapidly spread across the country, states shut down businesses. Cronholm stated, "My first concern was definitely whether we were going to be declared essential or not. When it was decided that we were essential, my concern went straight to the safety of my employees and what we will have to do differently to keep our employees and customers safe."
Everyone was stocking up on personal protective equipment, including masks and gloves. While Johansen & Anderson had gloves stocked up, it was a problem finding masks. From a technology standpoint, Cronholm was not sure about how the phone forwarding would work or how to keep the communication lines open between departments with everyone working from home. Limited staff could come into the office, but he wanted to make sure all bases were being covered.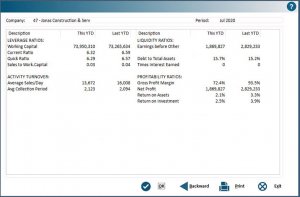 Cronholm went on to say that it was overwhelming at first to have to reschedule commercial site service visits. The residential side of business was even more of a challenge, because approximately 30 to 40 percent of clients did not want anyone coming into their homes. "Luckily, we have all of our data in one system [with Jonas], so we could easily see and contact clients with visits coming up," Cronholm observed.
After surviving the initial impact of the pandemic, Cronholm realized that there were technological improvements Johansen & Anderson could make to better prepare for the future. The first was to review their firewall and network restrictions and possibly move towards using the cloud, as many Jonas clients have already done. The second was to start using the Jonas mobile solution to set up their technicians with tablets to complete work orders from the field. "I think that COVID-19 really showed a lot of companies any holes, room for improvement, and how they can be better streamlined overall," Cronholm concluded.
For more information, visit try. jonasconstruction.com/mcaa.