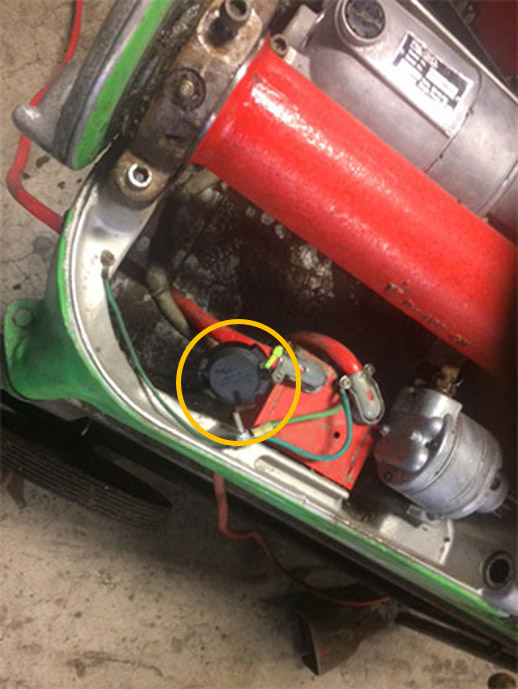 JH Kelly recognizes how much time and money it stands to lose when tools are lost or stolen. To avoid delays on the job or, worse, the cost of replacing expensive equipment, they adopted Milwaukee Tool's One-Key™ system, the first digital platform for tools and equipment. Now, with the addition of Milwaukee Tool's TICK™ equipment tracker, they can manage inventory, recover tools quickly—and even locate lost items.
With One-Key, JH Kelly can track tools in real-time and customize compatible products. Through the One-Key inventory management functionality, a contractor creates a central place to manage all of their tools and equipment across their network of jobs and operators by using a free web and mobile app. By putting the information where it can be easily accessed, JH Kelly keeps a pulse on the location of tools and equipment at all times.
The TICK—a professional-grade Bluetooth™-enabled tracking device, takes One-Key's tracking technology to the next level. Designed to withstand the harshest jobsite environments, the TICK is just over 2" in diameter and can be easily attached and hidden from sight on any product, so JH Kelly can track anything in their inventory. A more cost-effective solution than RFID tracking, the TICK pairs with the One-Key app, providing tool records and locations whenever any device with the app comes within 100 feet of the Bluetooth range of the piece of equipment to which the TICK is attached.
JH Kelly employs close to 800 employees across a variety of trades, from carpenters to electricians. Jack Vanderford, electronic tool technician, is responsible for managing the company's vast array of tools—quite an undertaking given the sheer footprint of the company, which operates throughout Washington, Oregon, Idaho, and Montana. Vanderford noted that one of the biggest contributors to tool loss within the company is the fact that employees move around a lot—from state to state—and often tools are never checked back in after use. With the assistance of TICK and One-Key-enabled tools, Vanderford can now actively keep an eye on where everything is or was last seen.
"Before One-Key, if someone took a tool without proper documentation to a jobsite, we were at a loss as to where it was," said Vanderford. "With tracking capability inside One-Key power tools, and now with the TICK tracker, we have been able to manage inventory and recover tools and equipment easily."
Milwaukee Tool's TICK tracker technology is "priceless for the insight it'll lend our entire company. If I could put one on everything one day, I would."

—Jack Vanderford, Electronic Tool Technician, JH Kelly
Most often Vanderford will find these tools were taken to the next jobsite without being checked back in. Thanks to Milwaukee Tool's technology, however, he could also find tools that were taken somewhere they should not have been—like a user's garage.
"This extra layer of communication is vital. Currently, we have a system to check tools and equipment in and out of the shop, but it's up to employees to update us on where tools are," said Vanderford. "Now, if I'm uncertain about the location of equipment or an employee hasn't checked in with me, I can do some quick research on my phone through the One-Key app to have visibility into what's going on."
Vanderford plans to bring more than 800 more TICK tool and equipment trackers into his company, but he said that is just a drop in the bucket for a company of JH Kelly's size.
"That amount [of TICK trackers] is only going to cover a certain percentage of our overall inventory—forklifts, cranes, scissor lifts, chain falls—but in the end it'll be priceless for the insight it'll lend our entire company," said Vanderford. "If I could put one on everything one day, I would."
However, JH Kelly's experience has shown the value of the trackers and the app even when they are not incorporated into every tool. The company reports that in one situation, they recovered stolen tools with the tracking app. They were able to reclaim seven cordless tools and 14 batteries, even though only one item was a One-Key-enabled tool.
For more information, visit www.milwaukeetool.com.