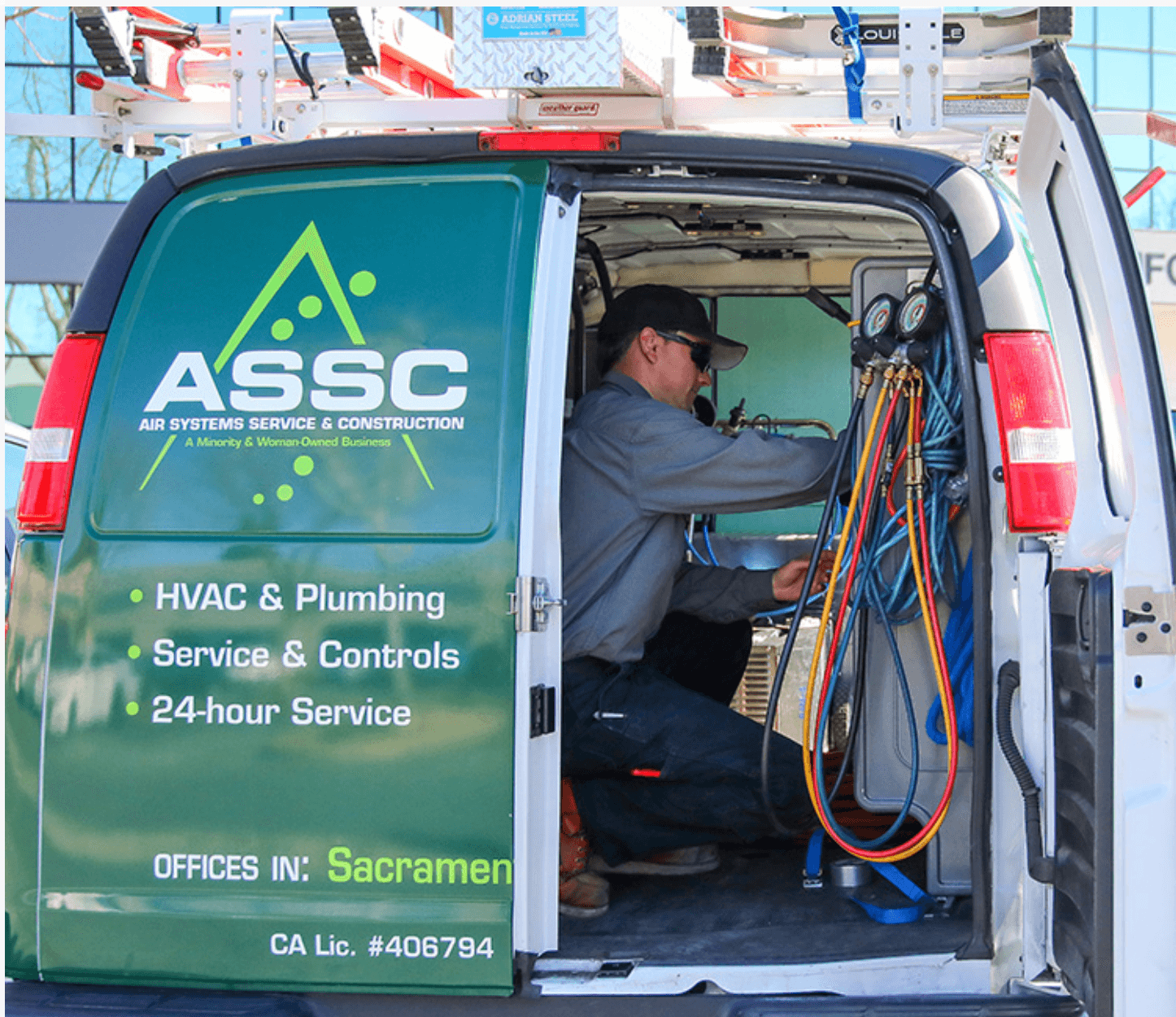 When Sacramento-based Air Systems Service & Construction (ASSC) began shopping for new software, their main priority was improving customer experience. Within eight months of adopting ServiceTrade's commercial service software in 2021, ASSC was already seeing significant improvements in customer communication and increasing efficiency. ASSC was established in 1996; they specialize in fast-track, complete turn-key mechanical systems and now serve clients all over Northern California.
Better Customer Experience
"There's nothing sexy about purchasing a preventative maintenance program," said ASSC Operations Manager Gregg Perry. "Nobody gets excited about how we spend money on air conditioning repairs. So a big driving factor in our software decision was the ability to enhance the customer experience and use it as a differentiator among our competitors."
After just eight months of using ServiceTrade, Perry feels ASSC has accomplished this.
"The number-one thing I hear from customers is that they value communication. Now, if they want, we can tell them when their tech is in route, tell them when he gets there, and when he leaves. All of that is available."
With ServiceTrade, ASSC customers also enjoy being able to access work summaries and invoices as well as approve quotes in seconds via their online service reports.
Improved Efficiency
The added efficiency that ServiceTrade brings to ASSC has further improved customer experience and reduced time-to-bill.
"The speed of doing business has improved greatly. We pride ourselves on getting quotes to customers within 24 hours and usually on the same day. I also have a goal of getting our time-to-bill down to seven days, and I think that's very possible," Perry said.
With their data centralized in ServiceTrade, ASSC can quickly provide customers with any information they need.
"We might have a customer that calls and says, 'We're going to sell this building. Can you send me my last six months of PM [preventive maintenance] history, all the open deficiencies, and open invoices?' Before, we'd have to find them, print them all, scan them all. Now we just click on what we want to include and send it out," said Perry.
ServiceTrade's QuickSight dashboards also enable the ASSC team to access internal data on demand.
"I like having that dashboard," Perry noted. "I can see my open costs on a daily basis. I can see open work orders, open PMs, and revenue being billed on a daily basis. I'm not waiting until the end of the month when our financials come out to see how well we did."
Read ServiceTrade's blog, "Selecting Service Management Software (That Keeps Accounting Happy)": https://servicetrade.com/2019/05/selecting-services-management-software)
For more information, visit ServiceTrade.com.