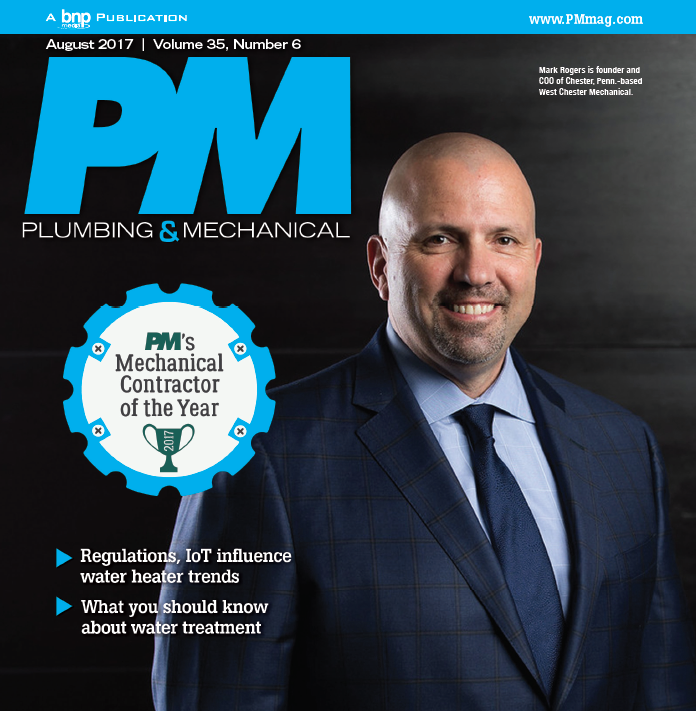 Congratulations to everyone at MCAA member West Chester Mechanical of Aston, Pennsylvania for being named Plumbing & Mechanical's 2017 Mechanical Contractor of the Year.
Owner and COO Mark Rogers' key to success:
"Listen to people. Listen to others who do what we do. Listen to the guys from the UA. When you listen, that's when you learn. That's what has helped us get to where we are now. And take care of the people around you. Be part of their lives and do for them, and good things will happen for you."
Well said!
Related Articles