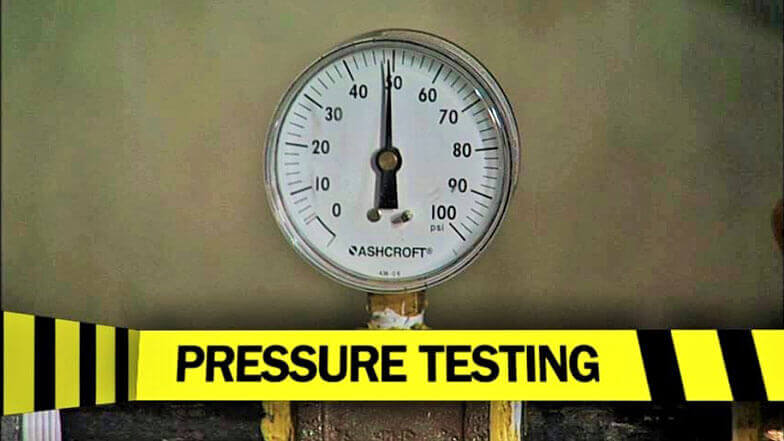 MCAA's Guide to Pressure Testing Safety highlights the safe work practices that can help prevent worker injury during hydrostatic and pneumatic testing of steel and copper piping systems.
Your workers will learn about:
Hazards associated with pressure testing
Common injuries resulting from pressure testing
Seven causes of piping system failures during pressure test operations that can result in injury, and how to avoid them
Safe work practices for hydrostatic testing
Safe work practices for pneumatic testing
The guide also contains tools to help you with pre-test safety planning, including sample checklists for both hydrostatic and pneumatic testing. A sample pneumatic test permit is also included.
There's More…
A safety training video on the topic of safe pressure testing is also available. Accompanying materials will assist you in highlighting key training points, documenting worker training and confirming that workers understand the training concepts.
Provide worker training
Highlight key training points
Document worker training
Download the Documentation Sheet
Confirm that workers understand the training concepts
Want More Safety Resources?
MCAA has you covered, with a full range of resources to help you protect your workers from injury and comply with applicable safety regulations. Here's where to find them:
On our Direct Links to MCAA & MSCA Safety Resources page, where they're listed by category with links.
In the Resource Center, where you can use the blue Refine Your Search bar to pinpoint exactly what you're looking for.
Have questions or need personal assistance?
Contact MCAA's Pete Chaney.
Related Articles