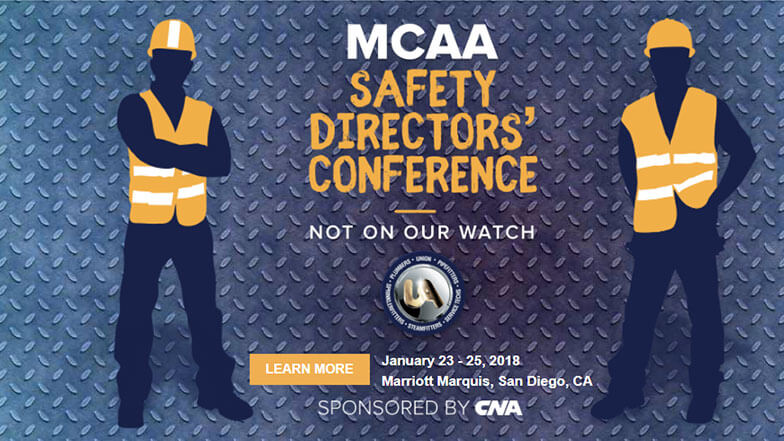 Register now for MCAA's 15th Annual Safety Directors' Conference.  Join us January 23-25, 2018 at the Marriott Marquis, San Diego, California, for this "must attend" conference for all safety professionals. The 2018 conference theme is "Not on Our Watch," where attendees will get even better at helping our fitters, plumbers, and service technicians protect themselves for workplace hazards.
Not only will attendees receive world class industry-specific education on emerging safety issues, applicable safety regulations, best safe work practices, and new safety technologies, attendees will have the opportunity to hear from  motivational speaker Neil Pasricha who will leave them feeling highly motivated and energized.
This conference continues to grow each and every year. For fourteen consecutive years the number of conference attendees has increased in large increments. We are already on target to set a new record for attendance in 2018.
Registration is $735 for members, $75 per guest and $900 for Exhibitors.
Please contact MCAA Director of Safety & Health, Pete Chaney at pchaney@mcaa.org if you have any questions.
Related Articles