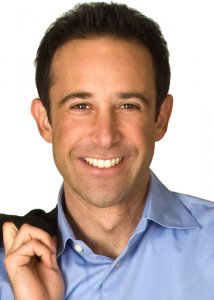 Robert Richman at MSCA CONNECT 2017 
Built For Growth – The Value-Based Company
Engaged employees are productive, efficient, and have a great time. This means low turnover, and highly motivated employees you don't have to micro manage. Values-based companies have employees who manage and motivate themselves. Robert Richman shares stories of the strength of the core values at Zappos.com (a company that became the #6 Best Place to Work in America and #1 in Customer Service), then shares the science behind why they work so well. Once you learn the secrets behind how values work, you will know how to shape culture. Robert shares with you a process to use in discovering and then implementing the values across your organization.
Robert is a culture strategist and co-creator of Zappos Insights, an innovative program focused on educating companies on the secrets behind Zappos' amazing employee culture. He is also the author of The Culture Blueprint and is a sought after keynote speaker at conferences around the world.
You won't want to miss Robert's insightful and engaging session on Tuesday, October 17! Register today for MSCA CONNECT 2017 using the button below.
Related Articles