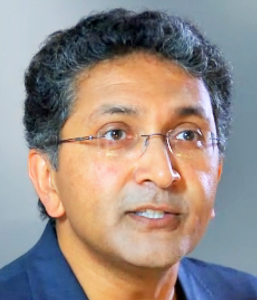 Jay Rao – MSCA CONNECT 2017
Innovation Sandbox: 
Entrepreneurial Leadership &
Culture of Innovation
Jay Rao, a highly rated MCAA ALI presenter and Babson Executive Education programs instructor, uses his executive teaching and consulting in the areas of innovation in initiatives within firms; implementation; customer experience; and  corporate entrepreneurship to show how companies need to change and adapt to new technologies in order to embrace the future of our industry. Dr. Rao's insights and examples of how big companies like Kodak missed tremendous opportunities to embrace new inventions, for the sake of keeping the status quo, will help you recognize how not to follow that old way of thinking. Dr. Rao shares how the sustainability and stability of big companies has changed with technology and how embracing innovation trends will enable us to implement new technologies into areas of our business with an open mind.
Dr. Rao teaches extensively in the Babson Executive Education programs and has taught and/or consulted for leading companies such as BAE Systems, GlaxoSmithKline and Ocean Spray.
Don't miss Dr. Rao's eye-opening and informative session on Tuesday, October 17! Register today for MSCA CONNECT 2017 using the button below.
Related Articles