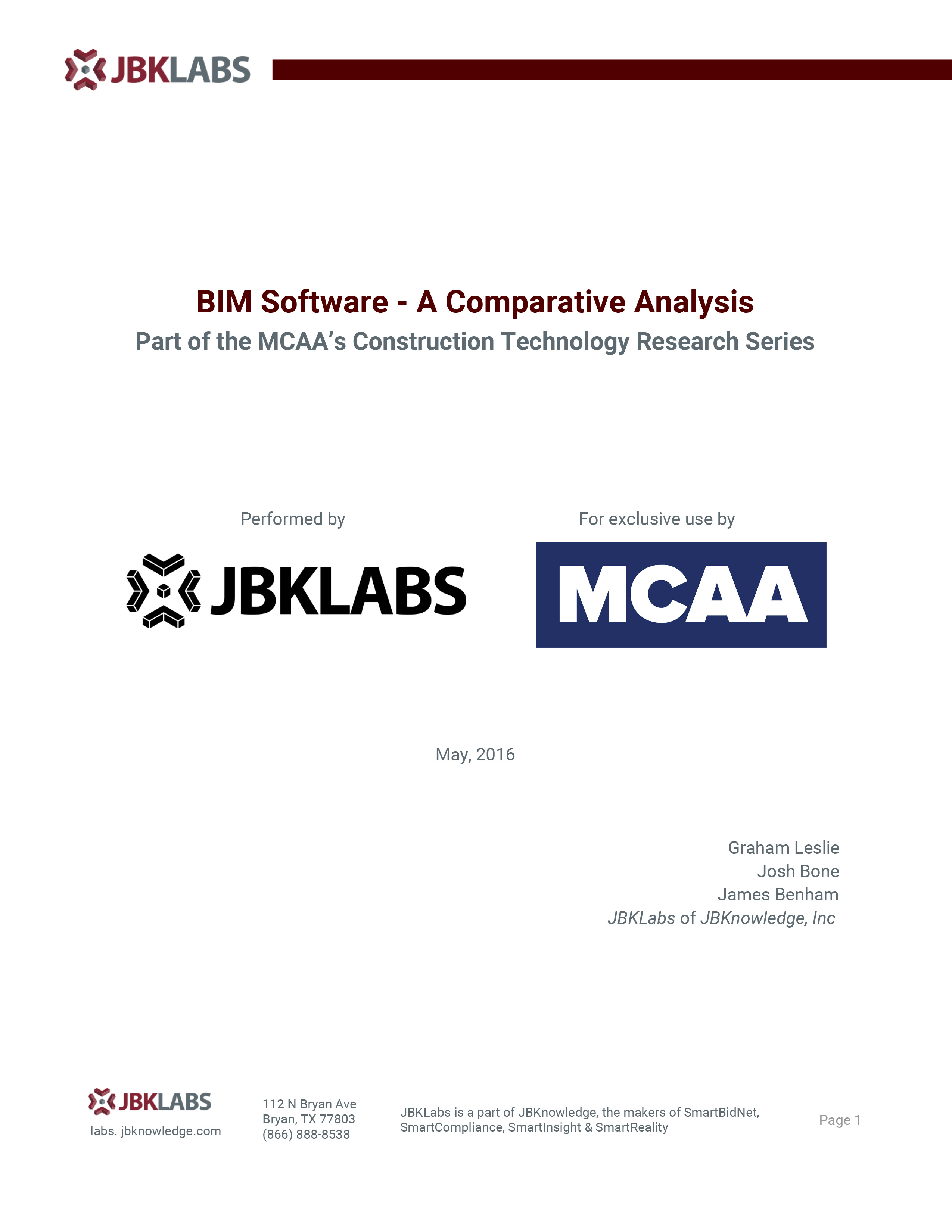 JBKnowledge's latest research report in the MCAA Construction Technology Research Series – BIM Software Analysis – was featured in a webinar on June 23.
Josh Bone, the report's principal author, led the webinar and offered insights into the study findings, explained the differences in the software tested and answered questions about BIM and virtual design and construction processes and systems.
If you missed this chance to learn more about the software available for these technologies and how they can help improve your business operations and projects, and you're an MCAA or MSCA member, you can listen to the archived webinar as a benefit of membership.
You can listen to the webinar here and download the BIM Software Analysis Report here in our Resource Center. Questions about the study? Contact Sean McGuire.
Related Articles