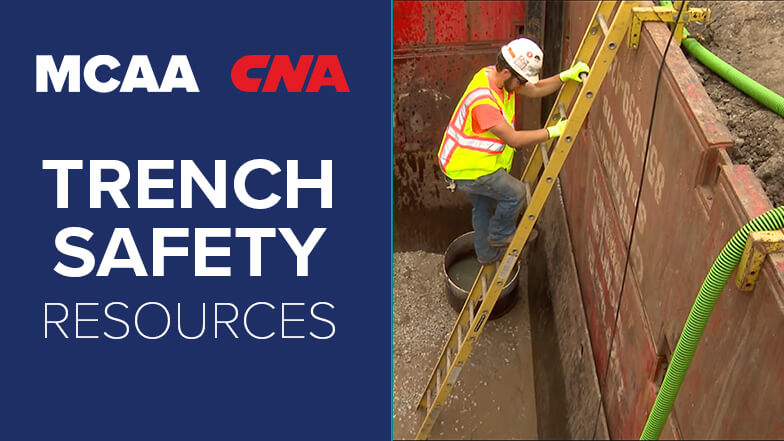 More workers are killed or injured in and around excavations than in any other phase of construction work. MCAA and safety partner CNA offer resources that reinforce the importance of trench protective systems to keep your team safe during Trench Safety Stand-Down Week June 20 – 24, 2022 and every day.
Resources from CNA
Resources from MCAA
Excavation Safety for Mechanical Construction Training Materials:
MCAA also offers a Model Excavation Safety Program that guides you through establishing a program that minimizes risk to your employees and ensures your compliance with OSHA requirements. It makes development and implementation of such a program as easy and cost-effective as possible.
Have Questions or Need Personal Assistance?
Contact MCAA's Raffi Elchemmas.
Related Articles