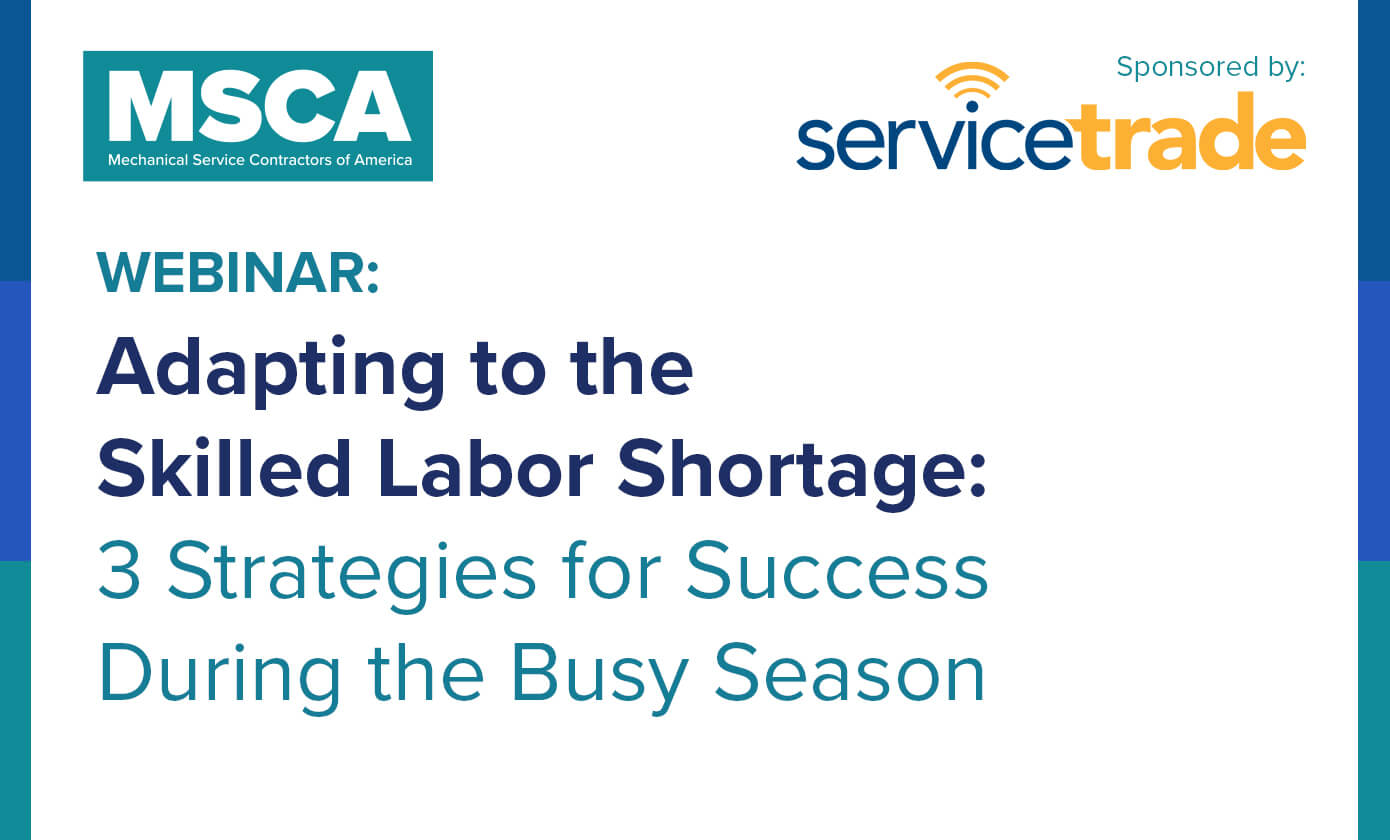 Tuesday, May 23, 2023 at 1:00 p.m. ET
The technician shortage is daunting. How can your business grow, let alone keep up with demand? You know that your technicians' time is precious, however, many spend valuable hours each week performing work that could be done by other team members or eliminated altogether.
It's time to optimize your mechanical business by unburdening technicians of work that can be done elsewhere. Industry expert Billy Marshall will share insights on three areas for improvement during this busy season: reducing the chaos of unpredictable demand work, empowering your office staff to take on more responsibility, and optimizing your technicians' workflow.
You will learn to:
Minimize the demand work that causes chaos for you and your customers;
Unburden your technicians of optional work to increase their productivity and improve your bottom line; and
Improve customer satisfaction by focusing on tasks that directly impact service quality.
Whether you're struggling to keep up with demand or looking to scale your business, this webinar will provide you with techniques you need to succeed.
Related Articles