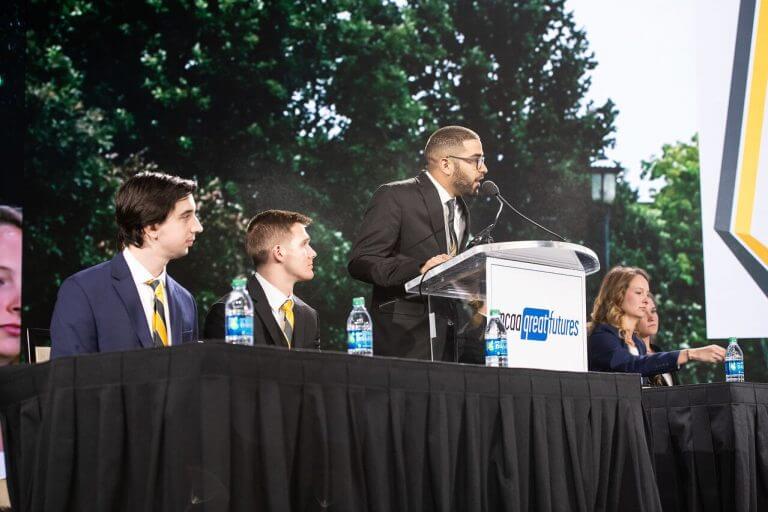 The MCAA19 Student Competition showcased future industry leaders' insightful approaches to a real world contracting bid.
The four finalists presented their plans to the on-stage judges and fielded a series of rigorous questions. Missed the competition or want a second view? Watch the competition video from start to finish here.
Congratulations to our four finalists:
McMaster University
Milwaukee School of Engineering
University of Missouri – Columbia
Wentworth Institute of Technology
This year's project details were generously provided by Harrell-Fish of Bloomington, Indiana. The project included the completion of all plumbing, piping and HVAC work. As the acting mechanical subcontractor, Students Chapters were tasked with purchasing all equipment and materials and providing all necessary labor and equipment to complete the entire mechanical scope of work.
Congratulations again to all the participants and this year's winner… Milwaukee School of Engineering!
Related Articles