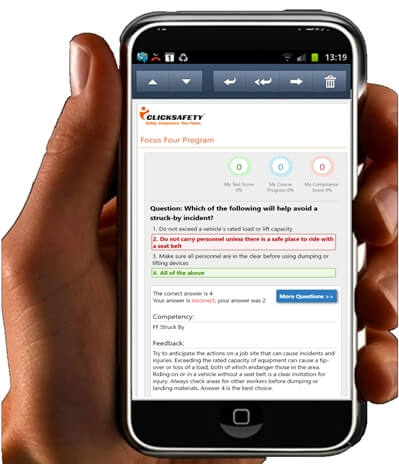 MCAA is hosting a webinar on the benefits of using electronic knowledge assessments for daily safety training. MCAA partner in safety ClickSafety, which provides OSHA 10 and 30 hour safety standards training courses for MCAA members at discount prices, will be presenting the webinar.
The knowledge assessments technology provides users with one daily question on a subject from a previous safety training session. The question is received by the users on their PCs or mobile devices. User response time is less than 60- seconds, and feedback is immediate. After a short period of time the daily questions become "smart-questions" homing in on each individual user's weakest competencies.
The webinar will be presented September 12, 2018 at 2:30 p.m. Eastern Time. The length of the webinar will depend on the number of questions, so please allow 30 to 45 minutes for the webinar from start to finish.
Webinar Access:
Trouble Joining? Try Skype Web App
Join by phone – (844) 246-1053 – Conference ID: 813450
Related Articles