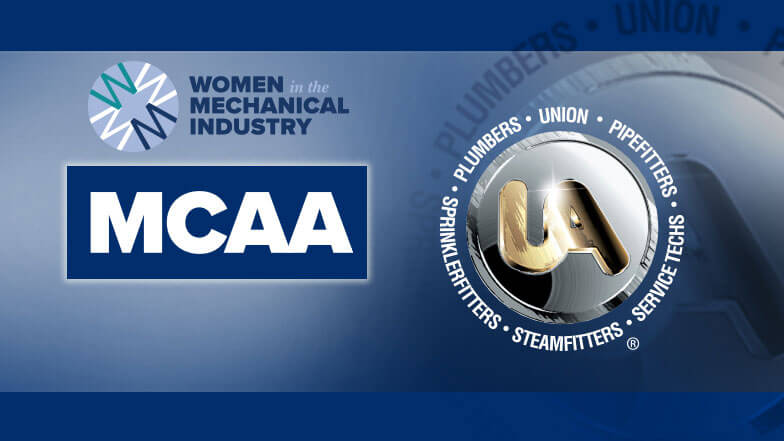 More than 200 tradeswomen enjoyed a dinner cruise for UA members attending the 2018 Women Build Nations Conference. Members of MCAA's Women in the Mechanical Industry Initiative Steering Committee who represented the association at the event enjoyed meeting and talking with the women and hearing their stories of why they joined the trade and their aspirations for the future.
MCAA and the UA sponsored the event with additional support provided by MCAA Manufacturer/Supplier Council members MILWAUKEE TOOL and LAARS, a Bradford White Company.
This year saw the largest contingent of UA tradeswomen ever at the conference, which offers educational programs, networking and recruiting opportunities. The annual event for women in the trades is sponsored by North America's Building Trades Unions (NABTU) and Apprenticeship & Non-Traditional Employment for Women (ANEW).